Why Oak Harvest
Our Investment Team in Houston
Fully in-house and dedicated to our clients, the investment team focuses on helping families and individuals have a better investment experience and achieve their investment objectives. Our three-person Investment Committee leads this team. Their expertise includes portfolio management, investment research, multi-asset portfolio construction, investment technology, financial planning and trading.
Chris Perras, CFA®, CLU®, ChFC®, Chief Investment Officer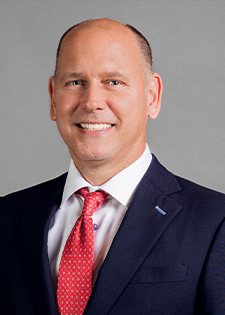 As CIO, Chris is lead investment strategist and chairs our Investment Committee. Chris guides the firm's overall market outlook, putting his decades of experience and expertise to work for our clients. He hosts Oak Harvest's podcast, "Stock Talk," available on the website with new episodes each week.
Chris completed his undergraduate studies at Georgia Tech, and went on to obtain an MBA from the Harvard Business School.  Driven by a desire to maximize his knowledge and skill set, Chris acquired a plethora of financial planning and investment management qualifications, becoming a Chartered Life Underwriter (CLU®), a Chartered Financial Consultant (ChFC®), and a Chartered Financial Analyst (CFA®).
Chris has over 25 years of experience working with some of the most successful money management firms in the world, including Citadel and Invesco, and has been recognized nationally for his efforts. Chris has made it a point in his career to focus on adapting as the market landscape changes, seeking to utilize the most appropriate investment strategy for any given market environment. His transition from managing billions of dollars at the institutional level to helping individuals and families retire is guided by a desire to see the difference he makes in the lives of clients at Oak Harvest.
Chris is a devoted husband and father. He is passionate about his faith and enjoys cooking for friends, fly fishing and spending time with his two golden retrievers.
Education
Bachelor of Science in Electrical Engineering, summa cum laude, Georgia Tech
MBA, Harvard Business School
Notable Career Highlights
Managed Invesco Large-Cap Opportunities Fund to a National #1 Lipper ranking
Managed Quaker Strategic Growth Fund to a National #2 Lipper ranking for both three- and five-year performance
Managed Invesco Constellation fund and implemented a performance turnaround that helped grow assets from $14 billion to a peak of $33 billion over a three-year period
James McFarland, MIB, Senior Portfolio Manager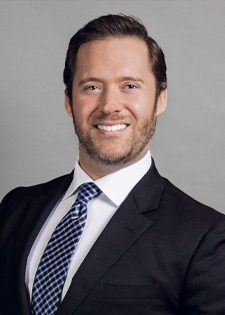 As Senior Portfolio Manager, James oversees management of our clients' investment portfolios and manages all firm trading. He builds goal-centered investment strategies based on the firm's market outlook and independent research, and is a member of our Investment Committee. James is the creator and host of the The Investor Mindset, an upcoming 10-episode series that aims to help investors achieve better long-term investment outcomes.
Born in Scotland and raised in Houston, James graduated at the top of his class from Houston Baptist University, and then promptly moved to Japan, where he lived for 12 years. In Japan, he completed a Master's in International Business (MIB) at Tokyo's prestigious Sophia University, graduating summa cum laude.
James has over 15 years of experience, and his focus has always been on building effective strategies aimed squarely at achieving long-term results for his clients. His experiences span managing risk portfolios for hundred-billion-dollar clients as a Director with Morgan Stanley, trading in ultra-fast derivatives markets as an institutional prop trader, and managing strategic market initiatives impacting tens of thousands of people for Japanese mega-banks. However, James views his most rewarding and important work to be the management of portfolios for families and individuals looking to build a better life. This drives his focus as a portfolio manager, and he enjoys seeing the impact of his work firsthand.
James is married, speaks fluent Japanese, loves karaoke and is an accomplished classical guitarist.
Troy Sharpe, CFP®, RFC®, CTS™, Founder and CEO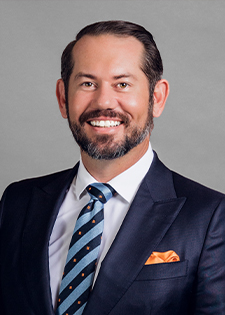 Troy Sharpe is the Founder and CEO of Oak Harvest Financial Group, a local family-owned financial services firm. Here, he leads a team of experienced professionals, analysts and support staff to help clients create customized financial strategies that align with their unique retirement goals.
Troy holds a Series 65 license and Texas life insurance license. He also earned a finance degree from Florida State University. And he completed his Certified Financial Planner® at the Susanne M. Glasscock School of Continuing Studies at Rice University. Additionally, Troy is a Registered Financial Consultant® (RFC®) with the International Association of Registered Financial Consultants® and is a Certified Tax Specialist (CTS™).
You can hear Troy at 12 p.m. Sundays on KTRH 740AM when he hosts "The Retirement Income Show."
Chris Myrick, MBA, Financial Analyst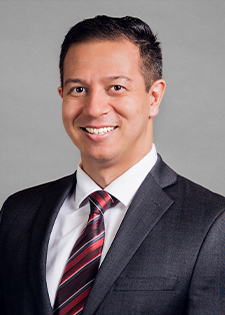 As an analyst, Chris' role is essential in ensuring that Oak Harvest develops the most appropriate plan for each of our clients and their unique situation. Chris serves as our planning specialist and research analyst. He conducts deep research and analysis to construct financial plans for clients and aids the investment team in analyzing securities and client portfolios.
Chris is a Houston native. He completed both his undergraduate studies and an MBA in Finance at the University of Houston. There, he studied the value investing philosophy championed by Benjamin Graham. In addition, Chris achieved a Series 65 license, and has more than 10 years of financial services experience —more than five of which were with Chase Bank.
Chris is an avid weightlifter, a voracious reader and enjoys Houston's city life.
Jared Kenney, ChFC®, CTS™, Vice President and Senior Advisor
National Social Security Advisor Certificate Holder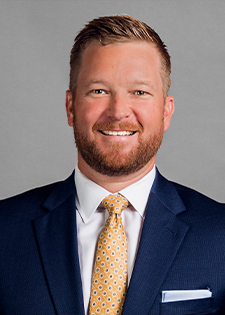 Jared offers his clients more than 15 years of financial services experience. By applying his passion and expertise, Jared shares a mutual understanding of each client's goals and helps them achieve those goals. His focus is on client relationships and loyalty, driving him to strive to deliver a truly rewarding experience to all his clients.
Jared attended Kansas State University, where he majored in marketing and economics. Growing up two miles from the campus, he has been a passionate Wildcat fan since he was young. Jerad began his financial career right out of college with Goheen Financial Group, LP. In 2010, he then worked at Spartan Wealth Management LLC, for more than five years.
There are very few retirement planning professionals in the United States that have earned the National Social Security Advisors Certificate through the National Social Security Association LLC, in Cincinnati, Ohio. Jerad is one of these rare individuals. The NSSA® Certificate Program provides training and certification in competent and ethical Social Security planning. He also holds the advanced financial planning designation of Chartered Financial Consultant® (ChFC®) and is a Certified Tax Specialist™ (CTS™).
We believe that this combination of certifications and experience make him uniquely qualified to help the growing number of baby boomers who are optimizing their overall retirement plan to include social security, tax mitigation, legacy planning and lifetime income.
Jared and his wife, Christina, have been married since 2011 and reside in Sugar Land, Texas. With their daughters, Kylie and Reagan, they enjoy spending time with their extensive family, almost all of whom reside in the Houston area. Jared also enjoys playing golf, fishing, boating, skiing and traveling.
Tax Strategies for Retirement
Diversify your tax buckets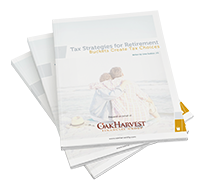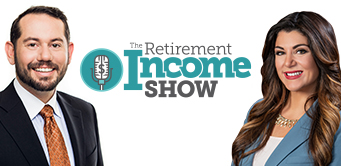 "THE RETIREMENT INCOME SHOW"
---
Listen to our radio show hosted by Troy Sharpe and Jessica Cannella at 12 p.m. every Sunday on 740 AM Newsradio 740KTRH.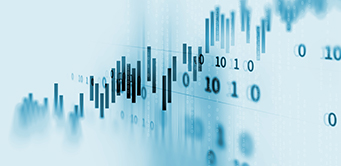 WEEKLY MARKET UPDATES
---
Concerned about how market activity could affect your retirement? Get the latest market updates!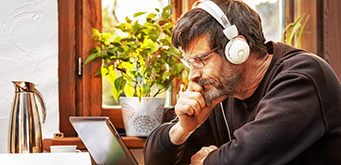 WEBINARS
---
Join us for an upcoming educational webinar to better prepare for your financial future.