WHY OAK HARVEST
Our Financial Advisor Team in Houston
As financial advisors with Oak Harvest in Houston, we have one priority: Taking care of you. As a team with expertise in multiple areas, we can help you develop the best retirement plan for you and your family. What's more, we'll meet with you, one-on-one, to fully understand your financial goals and what's most important to you. Our meetings are an essential part of developing your strategy and building a life-long relationship.
Troy Sharpe CFP®, CTS™, Founder and CEO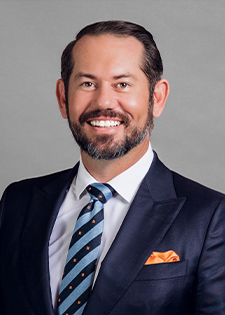 As CEO, Troy is responsible for the vision and direction of Oak Harvest Financial Group. He is also the creator of our Oak Harvest Retirement Success Plan™ analysis, strategy, and planning process. Financial Advisors use this process to clarify our client's situations, needs, and retirement vision. Our advisors then use their insights to help build customized investment plans for our clients that generate multiple streams of income while aiming to reduce taxes.
Troy is a CERTIFIED FINANCIAL PLANNER™ Professional (CFP®) and Certified Tax Specialist® (CTS®). He also holds a Series 65 Investment Advisors license and a Texas life insurance license. Troy earned his finance degree from Florida State University and completed Certified Financial Planning certification at the Susanne M. Glasscock School of Continuing Studies at Rice University.
You can hear Troy at 12 p.m. each Sunday on NewsRadio AM740, KTRH, when he hosts "The Retirement Income Show." And you can see Troy on our Oak Harvest YouTube page. There, he regularly shares videos to help educate clients and prospective clients on the basics and nuances of retirement planning, estate planning, income generation, tax strategies, investment management and more.
Jessica Cannella, Co-Founder and President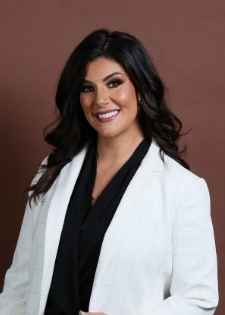 As the Co-Founder and President of Oak Harvest Financial Group, Jessica's mission is clear. Educate, inspire, and financially prepare couples and individuals to enjoy a fearless and fulfilling retirement. With almost two decades of experience in retirement planning, Jessica's objective is to alleviate the stress around investment management and financial planning,
Jessica engages all levels of financial savvy, from the novice to the expert. She believes that clarity begets confidence. She has worked with hundreds of families to cultivate a retirement vision and connect their unique vision to their customized financial plan. "No two plans are identical. A financial plan is a starting point, a path to start down. However, life can throw curve balls. Therefore, every plan we put together needs flexibility. Communication and mutual understanding are the corner stones of bringing your retirement vision to reality. Think of my team and I as the bumpers at a bowling alley; think of yourself as the bowling ball. Our purpose is to keep you out of the gutter and hitting strikes in retirement.
Jessica is the Founder of the Go-Go Sisterhood™, a social club for women in retirement. From the retired CEO to the retired homemaker. The Go-Go Sisterhood™ serves to connect women to their money, with each other and to their community, through meaningful shared experiences. The Go-Go Sisterhood invites professionals from all industries to host educational, value-driven workshops on topics ranging from financial to legal, beauty to fitness and beyond. Charitable events and volunteer opportunities hosted by the Go-Go Sisterhood™ facilitate local community impact. "I've seen so many meaningful connections made in our Go-Go sisterhood, and connection is vital. As women, we can spread ourselves so thin! In our 20s, 30s, 40s and 50s, it is common for women to prioritize raising our babies, supporting our spouses, and tending to the demands of our homes and careers. Which leaves little time to invest in our friendships, our passions and self-care, let alone our financial savvy! I founded the Go-Go sisterhood on the principle that women deserve to enjoy a financially fearless and fulfilling retirement with great purpose and in good company!"
At home, you will find Jessica spending quality time with her partner Edward, and their seven-month-old son, Sebastian. "He is the light of our lives" says Jessica.
Jared Kenney ChFC®, CTS™, Vice President and Senior Advisor
National Social Security Advisor Certificate Holder

Jared offers his clients more than 15 years of financial services experience. By applying his passion and expertise, Jared shares a mutual understanding of each client's goals and helps them achieve those goals. His focus is on client relationships and loyalty, driving him to strive to deliver a truly rewarding experience to all of his clients.
Jared attended Kansas State University, where he majored in marketing and economics. He grew up two miles from the campus and has been a passionate Wildcat fan since he was young. He began his career with Goheen Financial Group, LP, after which he worked at Spartan Wealth Management, LLC in 2010 for more than five years.
Jared has become one of the few retirement planning professionals in the United States to obtain the National Social Security Advisors certificate through the National Social Security Association LLC in Cincinnati, OH. The NSSA® certification is a professional certification programs providing Social Security certification and training across the nation. He is also a Chartered Financial Consultant®(ChFC®), which is an advanced financial planning designation, and a Certified Tax Specialist (CTS™).   We believe these certifications make him uniquely qualified to help the growing number of baby boomers optimize their overall retirement plan to include social security, tax mitigation, legacy planning and lifetime income.
Jared and his wife, Christina, have been married since 2011 and reside in Sugar Land, Texas. With their daughters, Kylie and Reagan, they enjoy spending time with their extensive family, almost all of whom reside in the Houston area. Jared also enjoys playing golf, fishing, boating, skiing and traveling.
Ed Rossi, CFP®, CTS™, AAMS®, CRPC®, CES™,  CMFC®
Senior Financial Advisor
National Social Security Advisor Certificate Holder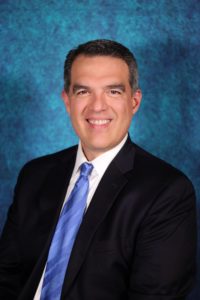 Ed Rossi brings over 25 years of financial services experience to Oak Harvest.  His primary purpose is to help clients meet all their financial goals. Ed believes in an holistic approach to financial planning and provides value to his client's experience by paying attention to all details of their goals and creating a custom solution for their retirement.
Ed is a native Houstonian, earning his B.B.A. from the University of Houston with a concentration in Finance (1992).  Even weeks before his graduation, he began working as an advisor. Since then, he has earned his designation as a Certified Financial Planner™ Professional and is a National Social Security Advisor Certificate Holder. Additionally, Ed is a Certified Tax Specialist (CTS™).
Ed has been married to his wife, Jennifer, for over 20 years.  They spend their free time driving their son and daughter to their extracurricular activities (i.e. volleyball, marching band).  Ed also enjoys cooking and spending time with his family (and dog, Rhino).
Ryan Kenney, Senior Financial Advisor
Ryan joins Oak Harvest with over 10 years of experience working with families, individuals and corporations on their philanthropic planning. Most recently, he worked at Boys and Girls Country of Houston, a local children's home focused on providing a home to children from families in crisis from the Houston area. At Oak Harvest, his focus is on helping clients throughout their entire financial journey, while striving to build lasting and meaningful relationships. He believes retirement is not the end but a new beginning.
Ryan is a third-generation alumni from Kansas State University, receiving his degree in Social Science with a minor in Business Administration. He holds his Series 65 license, Texas life insurance license and is currently pursuing his Certified Financial Planner (CFP) designation.
Ryan and his wife, Ashley have been married since 2007 and reside in Sugar Land. They enjoy spending time with their children, Tyson and Landree, as well as family residing in the Houston area, Kansas and Colorado. Ryan also enjoys playing golf, traveling and coaching sports for his children. And yes, he is an identical twin brother to Jared Kenney.
Amy Zamikovsky, ESQ., CFP® ,Financial Planner
Amy joins Oak Harvest with more than 20 years of experience in the financial services industry. She got her start in 1999 at Spectrum Financial group in Dallas, Texas. Her first licensed position was in 2006 as an investment advisor with a third-party money management firm. Amy attended Southeastern Louisiana University, graduating with a B.S. in Biology. She felt compelled to dig deeper into tax law and estate planning to best serve her investment advisory clients.
Amy went to law school with the primary intention of helping people build and preserve wealth. She received her J.D. from the University of Houston Law Center where she did extensive work with their award-winning clinical program. During that time, she interned at the IRS in their Large Business and International Division and became a published author. After passing the Texas bar exam, Amy established her own estate planning law firm. She was asked to join one of the largest wealth management firms in the country where she served the needs of HNW clients for over four years. While there, she became a CERTIFIED FINANCIAL PLANNER™ professional. Called to serve clients as a fiduciary, she returned to her private estate planning practice, Zamikovsky Law, PLLC and joined Oak Harvest as a Financial Planner. Amy is one of only 12 practicing attorneys in the State of Texas who also hold the CFP® designation.
Amy's primary passion is helping clients keep and make the most of what they have so they can spend more time with their loved ones and give more to their favorite causes. She is humbled to be entrusted with a client's money. Amy feels there is nothing more interesting than people. Serving clients and their families is what she loves most about her work. She is most proud of her three children. She and her husband Felix who works in commercial real estate development, reside in the Montrose area of Houston. They enjoy spending time with their children, as well as their families who live in Los Angeles and New Orleans.
Anna Dashkevich, CFP®, AIF®, Financial Advisor
National Social Security Advisor Certificate Holder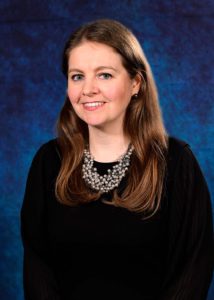 Anna has worked in the financial sector for almost 20 years, as both a Financial Advisor and a Supervisory Officer.  These experiences have given her a solid grasp of the comprehensive financial planning process.
Born and raised in St. Petersburg, Russia, Anna moved to the US to pursue her MBA at Youngstown State University, Ohio. While pursuing her scholastic goals, she joined a FINRA Broker Dealer that gave her an invaluable understanding of financial products and services. After moving to Houston in 2007, Anna joined one of the most recognizable Fortune 500 insurance companies.  There, she focused on developing custom-tailored strategies to help clients reach their financial goals and aid them in making wise financial decisions.
In addition to obtaining her Certified Financial Planner™ Professional designation after completing New York University's Certificate in Financial Planning program , she also holds the Accredited Investment Fiduciary ® designation and the FINRA 7 and 66 licenses.
Anna truly believes that all achievements start with proper, detailed planning. That's why joining Oak Harvest feels like home.  Our team's financial planning approach helps you prepare for your the most important journey of your life, retirement. Despite her busy lifestyle as a mother of two young, super-active boys, Anna always finds time for travelling, reading, art, and theater events.
Nicole M Riney, CFP®, VP, Financial Planner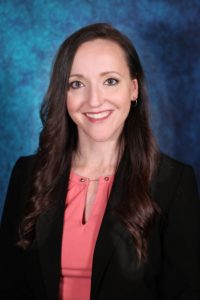 Nicole Riney is a Certified Financial Planner TM with over 10 years of experience in government pensions and retirement planning. She believes that you can never have too much knowledge on how to retire successfully. "Retirement can be a dramatic life change, of which many people find they are not adequately prepared. The way I see it, my role as an advisor is to educate our clients and help guide them through this next chapter in life." She is grateful to be part of the Oak Harvest family, where she can form long lasting relationships with clients, and help them feel more confident in their financial future.
Nicole grew up in Idaho, Colorado and Utah. She earned a bachelor's degree in Communications from Weber State University in Ogden, Utah. Her family moved to Houston shortly after Hurricane Ike in 2008. She has been married for over 13 years, has two beautiful children, Sean and McKaylah, and two large dogs. She loves to travel, sewing and crocheting and believes that the best gifts are homemade.
Chad Schneider, Financial Planner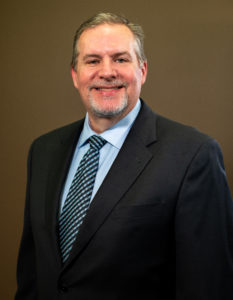 Chad joins Oak Harvest with over 20 years of experience in the financial services industry with a focus on wealth management and holistic financial planning.  Chad is passionate about serving people in a manner that consistently exceeds their expectations, believing that this is best accomplished by developing long-term and trusting relationships with his clients.  He provides value to his clients by meeting them where they are, understanding their goals and dreams, and then working with them to create a plan that takes steps toward achieving their goals and dreams.
Chad is a life-long resident of Texas, growing-up in the Texas Hill Country and graduating from Texas State University with a degree in Psychology.  He spent 10 years in Christian ministry prior to moving to Houston to begin his career in the financial services industry.  He currently holds the Series 6, 7, 63, 65 licenses, along with the Life and Health insurance license.
Chad and his wife, Melanie, have been married since 1996 and live in Katy, Texas.  They have two daughters, Meghann and Sarah, along with one son, Grayson.  In his free time during this current season of life, Chad can usually be found in a barn or at a livestock show, as all three of his children have raised and exhibit show lambs.  He is an avid sports fan and enjoys spending time with friends and family.
Cole Hradil, Financial Planner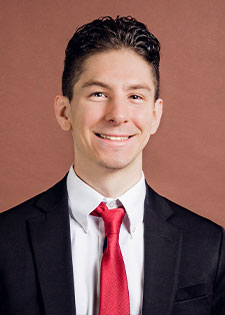 Cole joined our team in March 2019, just before graduating from the University of Houston with a Bachelor of Business Administration. His training began with our processing and onboarding department. Currently, he is with our case analysis team, and recently earned his MBA in Finance. Cole aspires to become a financial advisor with our firm.
Born and raised in Sealy, just west of Houston, Cole was blessed with parents who instilled a strong work ethic and supported his pursuit of higher education.  And he enjoys studying the works of mathematician Jim Simons, economist Milton Friedman and many other psychologists, philosophers and financial professionals. Also, Cole is an avid fan of music of all genres and plays guitar and drums.
Dustin Humrich, Financial Planner
Dustin joins Oak Harvest with over 8 years of experience in the Personal Finance Industry. He is a Chartered Financial Consultant®(ChFC®), which is an advanced financial planning designation. He started his career with a large investment advisory firm where he rapidly earned the trust of his clients advising them in ways to accomplish their retirement and investment related goals. He loves working with people and helping them to realize their financial dreams.
Dustin attended Utah Valley University, where he earned a bachelor's degree, majoring in Personal Financial Planning. He was raised in Colorado and has had the opportunity to live in many states around the US, but he says, "There is no place like the south". He brought his family from South Carolina and settled in the Katy in 2019. Dustin and his wife, Angela, have been married ten years and they have three energetic boys who keep him busy traveling to the boys' many different sporting events around the area. In his rare free time, he loves woodworking and golfing.
Lizzie Krog, Financial Planner
Lizzie joins Oak Harvest with over 8 years of experience in the financial industry. Prior to working in personal finance, Lizzie was a member of the Legislative Budget Board, creating recommendations and assisting Senators and State Representatives in creating biennial budgets for the State of Texas. She is passionate about educating clients; understanding their goals; and alleviating the financial concerns of retirement.
Lizzie grew up in rural Nebraska and enjoys traveling back home to spend time with her parents and siblings. She earned a bachelor's degree in Social Work and in Political Science from Briar Cliff University in Sioux City, Iowa. Upon obtaining her bachelor's degrees, she earned a Master's of Science in Social Work from the University of Texas at Austin. Since shifting her career into personal finance, she has obtained Life and Health insurance license, Series 66 and is now a Certified Financial Planner Professional ™. She is currently in process of becoming an Enrolled Agent.
Lizzie and Justin live in Houston and spend their free time enjoying wine, trying a plethora of different foods from the diverse restaurant scene and frequently have competitive bowling events with their twin children, James and Lucy. Her family loves to travel, cook together and spend time with their beloved Vizsla puppy, Pretzel.
Joshua Langford, Financial Planner
Joshua is a CPA through the Texas State Board of Public Accountancy. Joshua has experience in a wide range of clientele from small individuals to large businesses. He has worked on returns from a wide variation of industries. Joshua believes that all clients deserve great service and strives to meet that goal.
Joshua grew up in East Texas. He graduated from Stephen F. Austin State University with a Master of Professional Accountancy. Joshua moved to Houston to start his career. He worked in public accounting over 8 years at mid-size public accounting firms before joining us. Joshua is a member of the Association of International Certified Professional Accountants.
Joshua is looking forward to growing his roots here at Oak Harvest. He loves the family atmosphere amongst the staff and hopes to bring it to you all. Joshua enjoys spending time with family and friends. His biggest fan is Shiner, his dog, that loves long walks then begging for as many treats as possible before taking naps. Joshua's hobbies include woodworking, video games, traveling, and learning all things historical.
Frank Pizzoferrato, CEP®, Insurance Strategist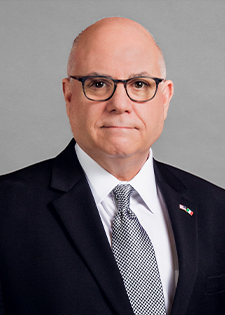 Frank is a 29-year veteran of the financial industry and has held the Certified Estate Planner® designation for more than 14 years.
He started his career in property and casualty insurance, but for the past 25 years he has worked solely with retirees and the over-50 pre-retiree set, focusing on guaranteed principal, income, long-term care and wealth transfer.
As an insurance-only specialist, Frank applies his experience and expertise to help Oak Harvest's insurance clients build the right strategy for retirement. Frank's unique experience and ability to put any insurance client at ease make him of tremendous value to the Oak Harvest Financial Group team and to the Houstonians he sits with.
Tax Strategies for Retirement
Diversify your tax buckets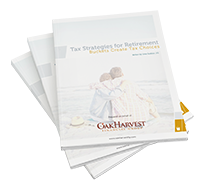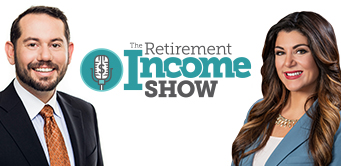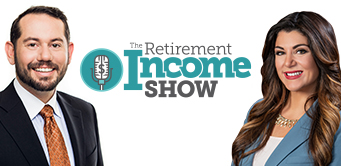 "THE RETIREMENT INCOME SHOW"
---
Listen to our radio show hosted by Troy Sharpe and Jessica Cannella at 12 p.m. every Sunday on 740 AM Newsradio 740KTRH.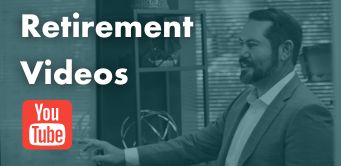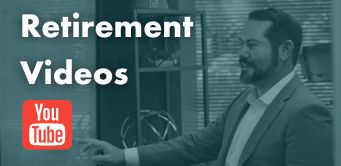 YOUTUBE RETIREMENT CHANNEL
---
Concerned about how market activity could affect your retirement? Get the latest market updates on our youtube channel.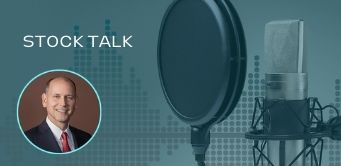 Stock Talk
---
Listen to Stock Talk to learn more about OHFG's view of the capital markets.