WHY OAK HARVEST
Our Financial Advisor Team in Houston
As financial advisors with Oak Harvest in Houston, we have one priority: Taking care of you. As a team with expertise in multiple areas, we can help you develop the best retirement plan for you and your family. What's more, we'll meet with you, one-on-one, to fully understand your financial goals and what's most important to you. Our meetings are an essential part of developing your strategy and building a life-long relationship.
Troy Sharpe CFP®, Founder and CEO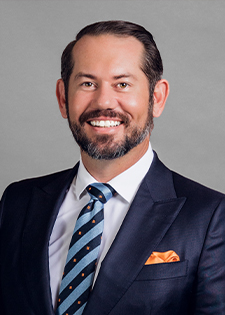 Troy Sharpe is the Founder and CEO of Oak Harvest Financial Group, a local family-owned financial services firm.
Troy leads a team of experienced professionals, analysts, and support staff to help clients create customized financial strategies that align with their unique retirement goals.
Troy holds a Series 65 license as well as a Texas life insurance license. He also earned a finance degree from Florida State University and completed his Certified Financial Planning certification at the Susanne M. Glasscock School of Continuing Studies at Rice University. Additionally, Troy is a Registered Financial Consultant with the International Association of Registered Financial Consultants and is a Certified Tax Specialist (CTS™).
You can hear Troy at 12 p.m. Sundays on KTRH 740AM when he hosts "The Retirement Income Show."
Jessica Cannella, Co-Founder and President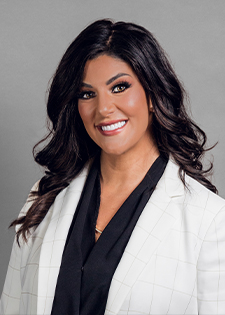 Jessica is a 15-year veteran within the financial services industry. Jessica strives to be a holistic financial advisor, with experience in investments, financial planning, and insurance strategies. Jessica focuses on educating and empowering retirees, with an emphasis on serving the unique financial needs of women and couples in their 50s, 60s, 70s, and beyond.
As the Co-founder and President of Oak Harvest Financial Group, Co-host of the Retirement Income Show and Founder of the Go-Go Sisterhood™, Jessica's goal is simple; eliminate intimidation from the retirement planning process. Her straight-forward, easy-to-understand communication style and attentive listening ability allow her to identify and serve the needs of individuals of all financial backgrounds, from the novice to the expert investor.
Jessica seeks to use her client's best interests and unique vision for retirement as the foundation of the planning process. Every customized plan provides a clear, goals-based path with built-in flexibility. "Through frequent communication, I aim to foster lasting, meaningful relationships with my clients. It is a great accomplishment to get yourself to retirement. It is my duty and desire as your retirement mentor and financial advisor to see you through it! As life changes, so may your financial needs. Having flexibility to adjust your plan to meet those needs promotes financial security throughout retirement."
Jessica presents women-only workshops throughout the greater Houston area covering financial topics including Social Security, tax planning, income planning, and her cornerstone events, "Women & Wealth" and "Suddenly Single." 
"Eighty percent of men who are married pass away married, leaving 80 percent of women who are married passing away single," Jessica says. "The divorce rate for those over 50 years old has doubled since the 1990s. Losing a spouse, in any capacity, is one of the most emotionally stressful events a human can endure.
"My clients know they have team of professionals at Oak Harvest with their best interests at heart. Having a team they can count on alleviates financial stress, freeing them to focus on taking care of themselves emotionally."
Jessica founded the Go-Go Sisterhood ™, a network of women 55+, with a goal of facilitating meaningful connections amongst her clients and their friends through regular participation in social gatherings, community outreach activities, group travel opportunities and educational workshops. She is currently writing her first book, Find Your Money Moxie: A Woman's Guide to a Fearless and Fulfilling Retirement due to be published in late 2020.
Jared Kenney ChFC®, Vice President and Senior Advisor
National Social Security Advisor Certificate Holder

Jared offers his clients more than 15 years of financial services experience. By applying his passion and expertise, Jared shares a mutual understanding of each client's goals and helps them achieve those goals. His focus is on client relationships and loyalty, driving him to strive to deliver a truly rewarding experience to all of his clients.
Jared attended Kansas State University, where he majored in marketing and economics. He grew up two miles from the campus and has been a passionate Wildcat fan since he was young. He began his career right out of college with Goheen Financial Group, LP, after which he worked at Spartan Wealth Management, LLC in 2010 for more than five years.
Jared has become one of the very few retirement planning professionals in the United States to obtain the National Social Security Advisors certificate through the National Social Security Association LLC in Cincinnati, OH. The NSSA® certification is a professional certification programs providing Social Security certification and training across the nation. He is also a Chartered Financial Consultant®(ChFC®) which is an advanced financial planning designation and is a Certified Tax Specialist (CTS™).   We believe these certifications make him uniquely qualified to help the growing number of baby boomers optimize their overall retirement plan to include social security, tax mitigation, legacy planning and lifetime income.
Jared and his wife, Christina, have been married since 2011 and reside in Sugar Land, Texas. With their daughters, Kylie and Reagan, they enjoy spending time with their extensive family, almost all of whom reside in the Houston area. Jared also enjoys playing golf, fishing, boating, skiing and traveling.
Ed Rossi, CFP®, AAMS®, CRPC®, CMFC®
Lead Advisor
National Social Security Advisor Certificate Holder
Ed Rossi brings over 25 years of financial services experience to Oak Harvest.  His primary purpose is to help clients meet all their financial goals. Ed believes in an holistic approach to financial planning and provides value to his client's experience by paying attention to all details of their goals and creating a custom solution for their retirement.
Ed is a native Houstonian, earning his B.B.A. from the University of Houston with a concentration in Finance (1992).  Even weeks before his graduation, he began working as an advisor. Since then, he has earned his designation as a Certified Financial Planner™ Professional and is a National Social Security Advisor Certificate Holder.
Ed has been married to his wife, Jennifer, for over 20 years.  They spend their free time driving their son and daughter to their extracurricular activities (i.e. volleyball, marching band).  Ed also enjoys cooking and spending time with his family (and dog, Rhino).
Ryan Kenney, Lead Advisor

Ryan joins Oak Harvest with over 10 years of experience working with families, individuals and corporations on their philanthropic planning. Most recently, he worked at Boys and Girls Country of Houston, a local children's home focused on providing a home to children from families in crisis from the Houston area. At Oak Harvest, his focus is on helping clients throughout their entire financial journey, while striving to build lasting and meaningful relationships. He believes retirement is not the end but a new beginning.
Ryan is a third-generation alumni from Kansas State University, receiving his degree in Social Science with a minor in Business Administration. He holds his Series 65 license, Texas life insurance license and is currently pursuing his Certified Financial Planner (CFP) designation.
Ryan and his wife, Ashley have been married since 2007 and reside in Sugar Land. They enjoy spending time with their children, Tyson and Landree, as well as family residing in the Houston area, Kansas and Colorado. Ryan also enjoys playing golf, traveling and coaching sports for his children. And yes, he is an identical twin brother to Jared Kenney.
Nicole M Riney, CFP®, Lead Advisor

Nicole Riney is a Certified Financial Planner TM with over 10 years of experience in government benefits and retirement planning. She believes that you can never be too prepared or too educated about retirement. "It is a hugely important step in life and one that many people don't prepare for adequately. I want to see a world where more focus is placed on financial education." She is grateful for the opportunity to join the Oak Harvest team and build long lasting relationships with clients, helping them to gain confidence in their financial dreams and goals.
Born in Idaho, Nicole grew up in Colorado and Utah. Being the youngest child, she always had a need to prove she could be independent. She earned a cosmetology license using that skill to put herself through college and worked in the cosmetology field for 19 years. She was the first person in her family to receive a Bachelor's degree, earning hers in Communications from Weber State University, Ogden, Utah. She has been married for over 12 years with 2 children and 2 dogs, a Great Dane and a Rottweiler. She loves sewing and crocheting and believes that the best gifts are homemade. Her Life Mantra: BElieve THEre is GOOD in THE WORLD.
Frank Pizzoferrato, CEP®, Insurance Strategist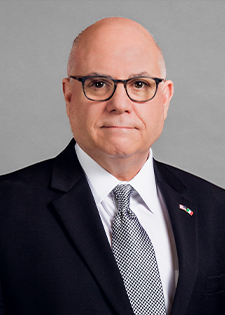 Frank is a 29-year veteran of the financial industry and has held the Certified Estate Planner® designation for more than 14 years.
He started his career in property and casualty insurance, but for the past 25 years he has worked solely with retirees and the over-50 pre-retiree set, focusing on guaranteed principal, income, long-term care and wealth transfer.
As an insurance-only specialist, Frank applies his experience and expertise to help Oak Harvest's insurance clients build the right strategy for retirement. Frank's unique experience and ability to put any insurance client at ease make him of tremendous value to the Oak Harvest Financial Group team and to the Houstonians he sits with.
Tax Strategies for Retirement
Diversify your tax buckets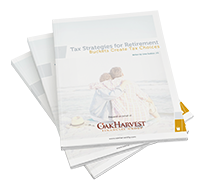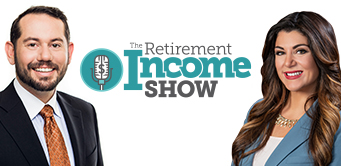 "THE RETIREMENT INCOME SHOW"
---
Listen to our radio show hosted by Troy Sharpe and Jessica Cannella at 12 p.m. every Sunday on 740 AM Newsradio 740KTRH.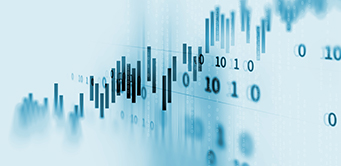 WEEKLY MARKET UPDATES
---
Concerned about how market activity could affect your retirement? Get the latest market updates!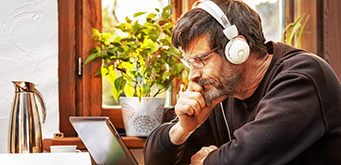 WEBINARS
---
Join us for an upcoming educational webinar to better prepare for your financial future.