WHY OAK HARVEST
Chartered Financial Analyst®
The Chartered Financial Analyst® (CFA) is a professional designation given by the CFA Institute, and one of the most respected designations in the financial services industry. The Financial Times called it the "gold standard" of finance designations in 2010.
The CFA program provides charter holders with knowledge and understanding of topics including: investment management, financial analysis, quantitative analysis, equities, fixed income, derivatives, and other areas of finance. In addition to extensive knowledge requirements, the CFA imposes strict ethical standards and guidelines on all charter holders. As one of the most rigorous professional programs available, the CFA takes candidates an average of four years to obtain the charter.
To become a CFA charter holder, candidates must meet the following requirements:
Pass all three levels of the CFA Program (mastery of the current CFA curriculum and passing three six-hour examinations)
Have four years (48 months) of qualified work experience (or a combination of education and work experience acceptable by the CFA Institute). However, individual level exams may be taken prior to satisfying this requirement;
Become a member of the CFA Institute
Adhere to the CFA Institute Code of Ethics and Standards of Professional Conduct
Candidates must pass three six-hour examinations to obtain the charter. The three exams include different topics in finance, but all three emphasize ethics. Only 9% of candidates pass all three exams consecutively.
Level One
The Level I study program emphasizes tools and inputs, and includes an introduction to asset valuation, financial reporting and analysis, and portfolio management techniques. The CFA Level One examination is administered twice per year. It focuses on analysis using the tools of the 10 topic areas of the Candidate Body of Knowledge:
Ethical and professional standards
Quantitative methods
Economics
Financial reporting and analysis
Corporate finance
Equity investments
Fixed income
Derivatives
Alternative investments
Portfolio management and wealth planning
The June 2018 Level I exam pass rate was 43%.
Level Two
The Level II study program emphasizes asset valuation, and includes applications of the tools and inputs (including economics, financial reporting and analysis, and quantitative methods) in asset valuation. The CFA Level Two exam is only offered once per year. It focuses on the valuation of various assets and emphasizes the application of investment tools and concepts in contextual situations.
The June 2018 Level II exam pass rate was 45%.
Level Three
The Level III study program emphasizes portfolio management, and includes descriptions of strategies for applying the tools, inputs, and asset valuation models in managing equity, fixed income, and derivative investments for individuals and institutions. The Level Three exam is only offered once per year. It focuses on effective wealth planning and portfolio management by requiring the candidate to synthesize all the concepts and analytical methods in the entire curriculum. The exam format is between 10-15 multi-part structured essay questions to be completed within 6 hours.
The Level 3 exam is not multiple choice and hand-written answers are also graded by hand.
The June 2018 Level 3 exam pass rate was 56%.
---
Source: CFA Institute

Tax Strategies for Retirement
Diversify your tax buckets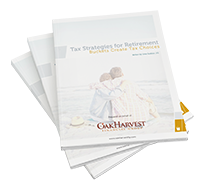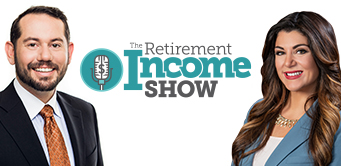 "THE RETIREMENT INCOME SHOW"
---
Listen to our radio show hosted by Troy Sharpe and Jessica Cannella at 12 p.m. every Sunday on 740 AM Newsradio 740KTRH.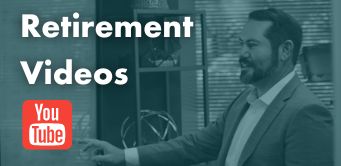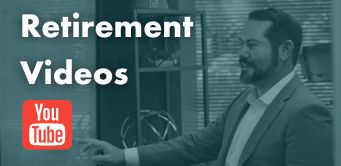 YOUTUBE RETIREMENT CHANNEL
---
Concerned about how market activity could affect your retirement? Get the latest market updates on our youtube channel.