Events
Educational Events
At Oak Harvest Financial Group, we strive to keep you up to date on retirement issues that matter to you. We hold educational events for the greater community that feature information on specific topics, such as retirement income strategies, annuities, Social Security and much more.
Join us at one of our engaging events, and learn how to create a retirement plan for your financial future.
Annuity Education: Allianz 222 
Join us and learn how the Allianz 222® is a useful tool in a retirement plan and can address some of the big "what-ifs" in retirement with safe, guaranteed income, potential for double digit returns* and no market risk!
Is the Allianz 222® right for you?
Tax deferred growth




Lifetime income that potentially increases throughout retirement




Choice of lump sum or enhanced Death Benefit




Annual 50% bonus to any index credits earned*




100% principal protected




Additional Long Term Care Benefits
Retirement Workshop
Join us and learn how to better prepare for your financial future. We will have an engaging discussion on the various obstacles and innovative strategies that could not only help reduce your risk, but also potentially lower your taxes and increase the amount of income you receive in retirement.
Topics that are commonly discussed include: 
Why the common wisdom on when to take social security is wrong.

How to avoid running out of income during retirement. 

How to avoid losing up to 70% of your IRA to federal and state estate taxes and income taxes! 

The biggest mistake you can make when doing an IRA rollover at retirement.
February 26

Retirement Luncheon with Troy Sharpe
11:00 am | Fleming's Prime Steakhouse & Wine Bar
About Oak Harvest Financial Group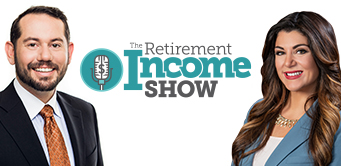 "THE RETIREMENT INCOME SHOW"
---
Listen to our radio show hosted by Troy and Jessica Sharpe at 6 p.m. every Saturday on 740 AM Newsradio 740KTRH.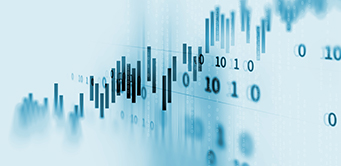 WEEKLY MARKET UPDATES
---
Concerned about how market activity could affect your retirement? Get the latest market updates!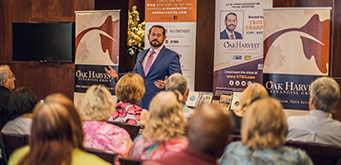 EVENTS
---
Join us for an upcoming educational event to better prepare for your financial future.