Investment Management
Investment Management Philosophy
Some investors or institutions specialize in distinct segments of the market or asset classes, or styles. And when their favored approach falls out of favor, some of those managers are unable to adjust to the new market dynamics. Think back to the late 1990's, and all of those technology-focused mutual funds that bought heavily into the new, fancy, Internet companies of that era. What happened to those mutual funds when the bubble burst and many of those internet companies became worthless? Nothing good for investors.
The truth is that top investment performers cycle in and out of leadership over time. No single strategy or sector or style is superior each year over the long-term, and what often gets marketed as the latest "hot investment trend," is nothing more than an investment fad that will fade away with time.
In spite of that, over the years, the Oak Harvest Investment Team has seen many investors focus on almost nothing but those investment fads, or a specific sector of the economy, or stock tips from neighbors, or perhaps whatever stocks are in the news. In our view, this often leads to very concentrated portfolios that depend heavily on the performance of a single stock or sector for overall return. We do something different for our clients.
We take a top-down, multi-level approach to providing investment advice via management of our clients' portfolios.
We first and foremost recognize that they are indeed our client's funds, and that we are only stewards. It is our responsibility to be good stewards of the money you've worked hard for, and to always place your interests first.
Our Investment Philosophy can be generally summarized in the following points:
We seek to buy good companies, buy them well, and hold them inside a diversified stock portfolio across economic sectors and industries
Our stock portfolio is composed of dividend-payers, dividend-growers, and growth stocks and remains diversified across most sectors of the economy
We embed Risk Management within our approach to investing
We place our stock portfolio within an overall risk-appropriate investment strategy that may include fixed income, real estate, and other risk-mitigating assets
Each of our investment strategies is built based on our years of experience helping clients achieve various levels of risk and reward potential.
The decisions we make for our clients regarding their investment strategy are made within the context of each client's specific, holistic, financial plan.
Our focus is never just on beating some index or following the crowd; our focus is helping you accomplish your specific financial objectives, and doing so in an efficient, risk-conscious manner
Investment Strategies
All of the stocks, ETFs, or Mutual Funds we buy sit within an overall Investment Strategy, or Allocation. This is a mixture of investment assets – stocks, bonds, mutual funds, and ETFs – that includes different asset classes with different levels of associated risk and reward.
The investment team builds this strategy for you based of the conversations you have with your advisor about your risk, reward, goals, and overall financial situation. It's a part of our team approach – the portfolio manager collaborates closely with your financial advisor and our planners to help make sure we deliver investment advice aimed squarely at accomplishing your goals.
Strategies make use of different levels of risky assets (like stocks) and less-risky assets (like short-term government bonds or real estate). It all depends on your circumstances, risk tolerance, risk capacity, objectives, and holistic financial plan. It's different each time out. Our objective is to understand your goals and your plan, and then provide you an investment strategy that can help you reach those goals without taking on undue risk to get there.
Our strategies are based off our years of experience helping our clients, and what we've found to be the most effective at achieving various levels of risk and reward. We remain flexible, and each person has a unique situation. You need an investment strategy that fits your particular goals and that is what we seek to provide.
Give us a call to speak to one of our specialists and learn about how the Investment Team at Oak Harvest may be able to help you prepare for a more fulfilling retirement!
Your Roadmap to Retirement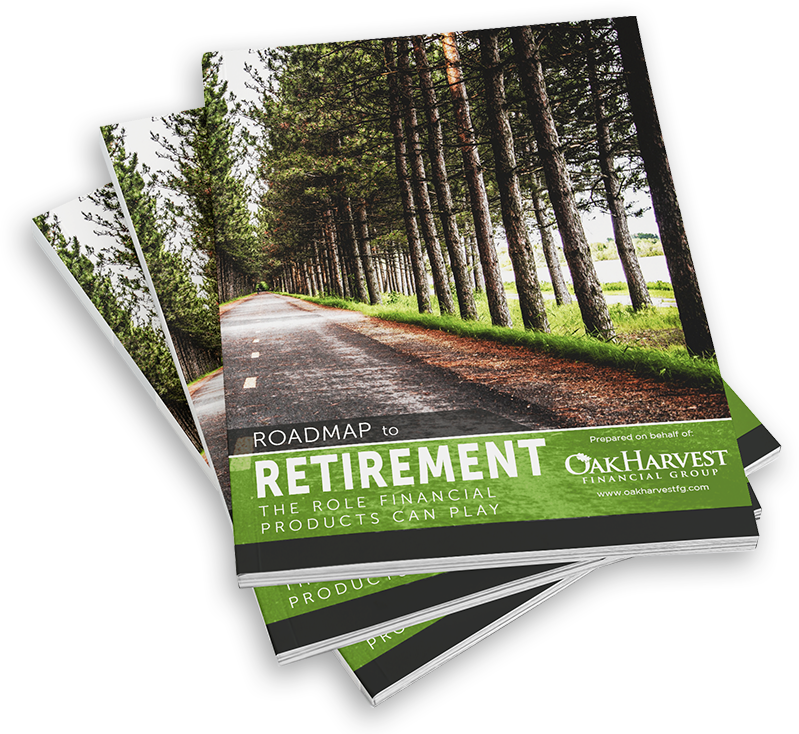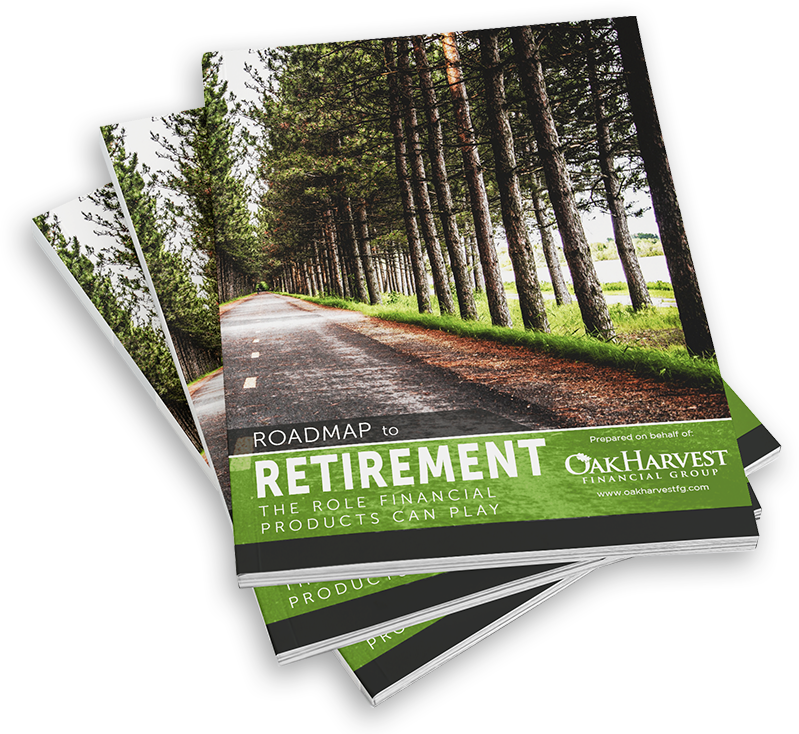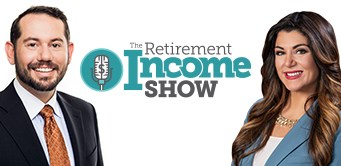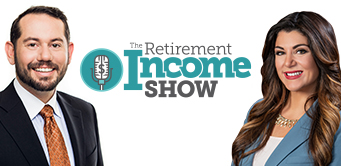 "THE RETIREMENT INCOME SHOW"
---
Listen to our radio show hosted by Troy Sharpe and Jessica Cannella at 12 p.m. every Sunday on 740 AM Newsradio 740KTRH.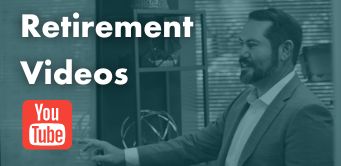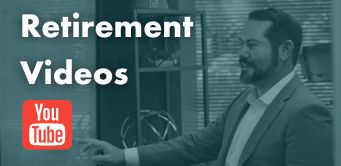 YOUTUBE RETIREMENT CHANNEL
---
Concerned about how market activity could affect your retirement? Get the latest market updates on our youtube channel.