Why Oak Harvest
Our Founders
Troy Sharpe CFP®, CTS™, Founder and CEO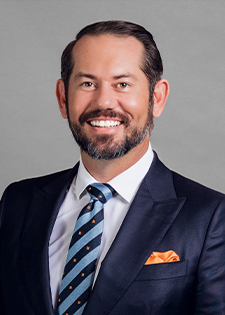 As CEO, Troy is responsible for the vision and direction of Oak Harvest Financial Group. He is also the creator of our Retirement 360™ analysis, strategy and planning process. Financial Advisors use this process to clarify our clients' situation, needs and retirement vision. Our advisors then use its insights to help build customized investment plans for our clients that generate multiple streams of income while aiming to reduce taxes.
Troy is a CERTIFIED FINANCIAL PLANNER™ Professional (CFP®) and Certified Tax Specialist® (CTS®). He also holds a Series 65 Investment Advisors license and a Texas life insurance license. Troy earned his finance degree from Florida State University and completed Certified Financial Planning certification at the Susanne M. Glasscock School of Continuing Studies at Rice University.
Troy leads teams of investment advisors, retirement planners, tax specialists, support and concierge service staff. These diverse professionals work together to provide sophisticated, tailormade investment management and retirement planning, coupled with responsive concierge customer service.
You can hear Troy at 12 p.m. each Sunday on NewsRadio AM740, KTRH, when he hosts "The Retirement Income Show." And you can see Troy on our Oak Harvest YouTube page. There, he regularly shares videos to help educate clients and prospective clients on the basics and the nuances of retirement planning, estate planning, income generation, tax reduction, tax strategies, investment management and more.
Jessica Cannella, Co-Founder and President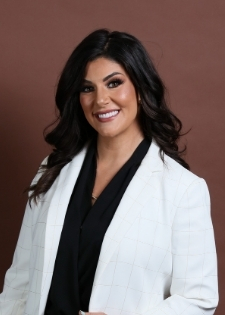 Jessica is a 15-year veteran within the financial services industry. Jessica strives to be a holistic financial advisor, with experience in investments, financial planning, and insurance strategies. Jessica focuses on educating and empowering retirees, with an emphasis on serving the unique financial needs of women and couples in their 50s, 60s, 70s, and beyond.
As the Co-founder and President of Oak Harvest Financial Group, Co-host of the Retirement Income Show and Founder of the Go-Go Sisterhood™, Jessica's goal is simple; eliminate intimidation from the retirement planning process. Her straight-forward, easy-to-understand communication style and attentive listening ability allow her to identify and serve the needs of individuals of all financial backgrounds, from the novice to the expert investor.
Jessica seeks to use her client's best interests and unique vision for retirement as the foundation of the planning process. Every customized plan provides a clear, goals-based path with built-in flexibility. "Through frequent communication, I aim to foster lasting, meaningful relationships with my clients. It is a great accomplishment to get yourself to retirement. It is my duty and desire as your retirement mentor and financial advisor to see you through it! As life changes, so may your financial needs. Having flexibility to adjust your plan to meet those needs promotes financial security throughout retirement."
Jessica presents women-only workshops throughout the greater Houston area covering financial topics including Social Security, tax planning, income planning, and her cornerstone events, "Women & Wealth" and "Suddenly Single." 
Jessica shares that "Eighty percent of men who are married pass away married, leaving eighty percent of women who are married passing away single." Noting that; "The divorce rate for those over 50 years old has doubled since the 1990s." Jessica believes that, "Losing a spouse, in any capacity, is one of the most emotionally stressful events a human can endure. My clients know they have team of professionals at Oak Harvest with their best interests at heart. Having a team to turn to can alleviate any financial stress, freeing them to focus on taking care of themselves emotionally."
Jessica founded the Go-Go Sisterhood ™, a network of women 55+, with a goal of facilitating meaningful connections amongst her clients and their friends through regular participation in social gatherings, community outreach activities, group travel opportunities and educational workshops. She is currently writing her first book, Find Your Money Moxie: A Woman's Guide to a Fearless and Fulfilling Retirement.

Tax Strategies for Retirement
Diversify your tax buckets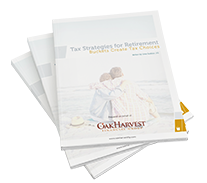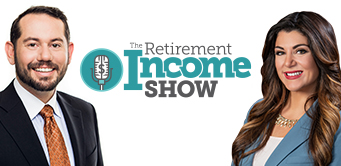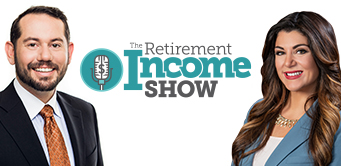 "THE RETIREMENT INCOME SHOW"
---
Listen to our radio show hosted by Troy Sharpe and Jessica Cannella at 12 p.m. every Sunday on 740 AM Newsradio 740KTRH.
YOUTUBE RETIREMENT CHANNEL
---
Concerned about how market activity could affect your retirement? Get the latest market updates on our youtube channel.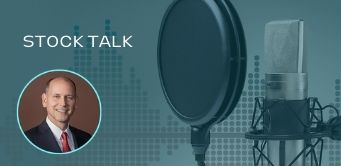 Stock Talk
---
Listen to Stock Talk to learn more about OHFG's view of the capital markets.