Investment Management
Dimensions of Return
Investing Based on Dimensions of Higher Expected Return
When investing client money, Oak Harvest makes use of decades of Nobel Prize-winning financial research by such figures as Harry Markowitz, Eugene Fama, and Kenneth French. The work of these men, and others, identified specific, systematic, and persistent differences in expected returns across global markets. In other words, decades of academic research points to the idea that certain areas of the market may have higher expected returns.
Among these areas of higher expected return, research has identified several specific areas that are:
persistent
robust
backed by data
sensible
cost-effective to implement in real-world portfolios.
It is these specific areas that we call the dimensions of higher expected return, and the Investment Team structures key portions of our client portfolios based on them.
Let's look at the three primary dimensions that drive expected outperformance in the stock market:
The Value Dimension - "Everyone Likes a Bargain"
Value-priced equities have higher expected returns than companies with high growth characteristics. Historically, over rolling ten year periods,  "value stocks" have outperformed "growth stocks" 84% of the time.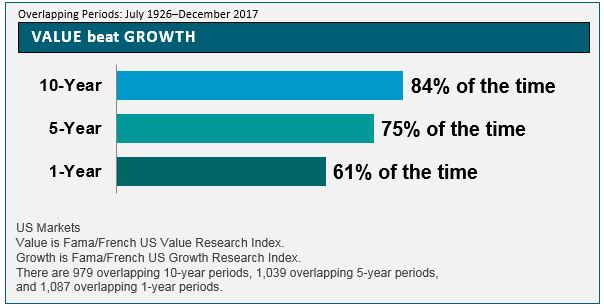 Size Dimension — "Bigger isn't Always Better"
Smaller market capitalization companies have higher expected returns than large companies. Over rolling ten year periods, "small cap" stocks beat "large cap" stocks 72% of the time.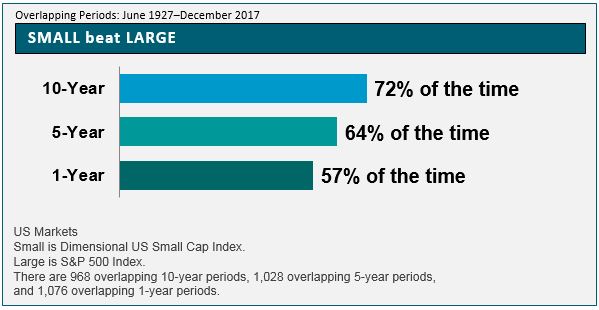 Profitability Dimension — "Show me the Money!"
Companies with high levels of profitability historically outperform companies making little to no money or having low margins. Over rolling ten year periods, "high profitability" companies beat "low profitability" companies 100% of the time.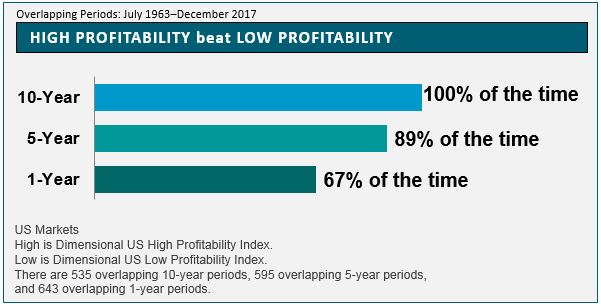 By constructing client portfolios based along the dimensions of return, Oak Harvest focuses on capturing historical areas of outperformance, and putting the odds in your favor over the course of your retirement.
Ready to learn more? Schedule an appointment today to discuss how investing around the Dimensions of Return may help your portfolio.
---
Information provided by Dimensional Fund Advisors, LP. In US dollars. US size premium: Dimensional US Small Cap Index minus S&P 500 Index. US relative price premium: Fama/French US Value Research Index minus Fama/French US Growth Research Index. US profitability premium: Dimensional US High Profitability Index minus Dimensional US Low Profitability Index. Profitability is measured as operating income before depreciation and amortization minus interest expense scaled by book. S&P data copyright 2018 S&P, Dow Jones Indices LLC, a division of S&P Global. All rights reserved.

Indices are not available for direct investment. Their performance does not reflect the expenses associated with the management of an actual portfolio. Past performance is not a guarantee of future results. Index returns are not representative of actual portfolios and do not reflect costs and fees associated with an actual investment. Actual returns may be lower. Descriptions of Dimensional and Fama/French indices available on request. Eugene Fama and Ken French are members of the Board of Directors of the general partner of, and provide consulting services to, Dimensional Fund Advisors LP.
Supercharge Your Portfolio
Investing Mistakes in Retirement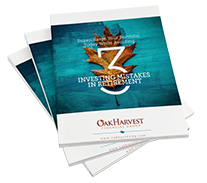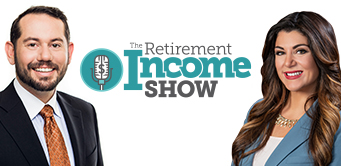 "THE RETIREMENT INCOME SHOW"
---
Listen to our radio show hosted by Troy Sharpe and Jessica Cannella at 12 p.m. every Sunday on 740 AM Newsradio 740KTRH.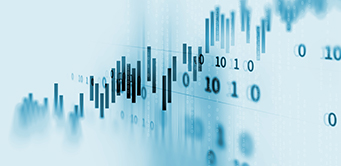 WEEKLY MARKET UPDATES
---
Concerned about how market activity could affect your retirement? Get the latest market updates!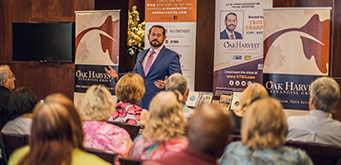 EVENTS
---
Join us for an upcoming educational event to better prepare for your financial future.