WHY OAK HARVEST
CERTIFIED FINANCIAL PLANNER™
Working with a CFP® professional can be an important step toward reaching your financial goals. Not only do these advisors meet rigorous education and experience requirements, but they are also held to some of the highest ethical and professional standards in the industry.
Education
CFP® professionals must master nearly 100 integrated financial planning topics, including:
Tax planning
Estate planning
Insurance planning
Financial management
In addition to completing a comprehensive financial planning curriculum approved by the CFP Board, or equivalent academic coursework, CFP® professionals are required to complete continuing education coursework, including a CFP Board approved code of ethics course, to ensure their competence in financial planning.
Examination
CFP® candidates must pass a comprehensive 6-hour CFP® Certification Examination that tests their ability to apply financial planning knowledge in an integrated format. The exam is notoriously difficult and only 64% of people who took the exam in 2017 passed. Based on regular research of what planners do, the exam covers:
Establishing and defining the Client-Planner relationship
Gathering information necessary to fulfill the engagement
Analyzing and evaluating the client's current financial status
Developing recommendations
Communicating recommendations
Implementing recommendations
Monitoring the recommendations
Practicing within professional and regulatory standards
Experience
CFP® professionals must have a minimum of three years experience in the personal financial planning process prior to earning the right to use the CFP® certification marks. As a result, CFP® practitioners possess financial counseling skills in addition to financial planning knowledge.
Ethics
As a final step to certification, CFP® practitioners agree to abide by a strict code of professional conduct, known as CFP Board's Code of Ethics and Professional Responsibility, that sets forth their ethical responsibilities to the public, clients and employers. CFP Board also performs a background check during this process, and each individual must disclose any investigations or legal proceedings related to their professional or business conduct.
WHY OAK HARVEST
National Social Security Advisor
There are many ways to elect Social Security and integrating this decision into your overall retirement plan is a critical component of income planning. Making the right decisions surrounding Social Security planning and implementation can put additional dollars in your pocket.
Accredited by the Institute for Credentialing Excellence, the National Social Security Advisor (NSSA®) program is the only accredited Social Security certificate program in the country.
The knowledge obtained through the NSSA® Certificate Program, in conjunction with adherence to the NSSA® standards of excellence, continuing education and access to ongoing support, enables those who earn the Certificate to provide their clients with valuable knowledge and potential action advice.
Investment Advisers that earn the Certificate have the ability to benefit society by helping individuals and couples have more financial security through their retirement years by maximizing Social Security benefits.
---
Source: National Social Security Advisor
WHY OAK HARVEST
Chartered Financial Analyst®
The Chartered Financial Analyst® (CFA) is a professional designation given by the CFA Institute, and one of the most respected designations in the financial services industry. The Financial Times called it the "gold standard" of finance designations in 2010.
The CFA program provides charter holders with knowledge and understanding of topics including: investment management, financial analysis, quantitative analysis, equities, fixed income, derivatives, and other areas of finance. In addition to extensive knowledge requirements, the CFA imposes strict ethical standards and guidelines on all charter holders. As one of the most rigorous professional programs available, the CFA takes candidates an average of four years to obtain the charter.
To become a CFA charter holder, candidates must meet the following requirements:
Pass all three levels of the CFA Program (mastery of the current CFA curriculum and passing three six-hour examinations)
Have four years (48 months) of qualified work experience (or a combination of education and work experience acceptable by the CFA Institute). However, individual level exams may be taken prior to satisfying this requirement;
Become a member of the CFA Institute
Adhere to the CFA Institute Code of Ethics and Standards of Professional Conduct
Candidates must pass three six-hour examinations to obtain the charter. The three exams include different topics in finance, but all three emphasize ethics. Only 9% of candidates pass all three exams consecutively.
LEVEL ONE
The Level I study program emphasizes tools and inputs, and includes an introduction to asset valuation, financial reporting and analysis, and portfolio management techniques. The CFA Level One examination is administered twice per year. It focuses on analysis using the tools of the 10 topic areas of the Candidate Body of Knowledge:
Ethical and professional standards
Quantitative methods
Economics
Financial reporting and analysis
Corporate finance
Equity investments
Fixed income
Derivatives
Alternative investments
Portfolio management and wealth planning
The June 2018 Level I exam pass rate was 43%.
LEVEL TWO
The Level II study program emphasizes asset valuation, and includes applications of the tools and inputs (including economics, financial reporting and analysis, and quantitative methods) in asset valuation. The CFA Level Two exam is only offered once per year. It focuses on the valuation of various assets and emphasizes the application of investment tools and concepts in contextual situations.
The June 2018 Level II exam pass rate was 45%.
LEVEL THREE
The Level III study program emphasizes portfolio management, and includes descriptions of strategies for applying the tools, inputs, and asset valuation models in managing equity, fixed income, and derivative investments for individuals and institutions. The Level Three exam is only offered once per year. It focuses on effective wealth planning and portfolio management by requiring the candidate to synthesize all the concepts and analytical methods in the entire curriculum. The exam format is between 10-15 multi-part structured essay questions to be completed within 6 hours.
The Level 3 exam is not multiple choice and hand-written answers are also graded by hand.
The June 2018 Level 3 exam pass rate was 56%.
---
Source: CFA Institute

WHY OAK HARVEST
Chartered Financial Consultant®
Advanced planning for every person, every need. That's the goal of a ChFC® (Chartered Financial Consultant®) designation from The American College of Financial Services.
The Chartered Financial Consultant® (ChFC®) credential was introduced in 1982. This designation has the same core curriculum as the widely known CFP® designation, plus additional elective courses that focus on various areas such as divorcees and special needs families.
To secure the designation, applicants must have three years of full-time business experience within the preceding five years and must complete nine university-level courses, equivalent to 27 semester credit hours. Students must master over 100 topics on integrated advanced financial planning, covering areas including:
Financial Planning: Process and Environment
Insurance Planning
Employee Benefits Planning
Income Tax Planning
Estate Tax, Gift Tax, and Transfer Tax Planning
Asset Protection Planning
Retirement Planning
Estate Planning
Applications of Comprehensive Financial Planning and Consulting
As with the CFP®, the ChFC® holder must continue to earn 30 continuing education credits every 2 years plus an ethics certification to maintain the designation. This involves taking courses and participating in programs to keep current on financial planning practices.
Meeting all these requirements leads to a ChFC® designation.
---
Source: The American College of Financial Services
Tax Strategies for Retirement
Diversify your tax buckets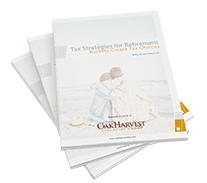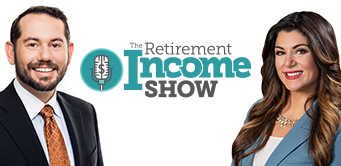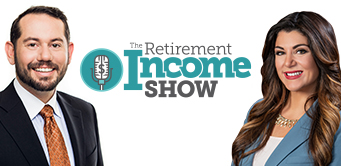 "THE RETIREMENT INCOME SHOW"
---
Listen to our radio show hosted by Troy Sharpe and Jessica Cannella at 12 p.m. every Sunday on 740 AM Newsradio 740KTRH.
YOUTUBE RETIREMENT CHANNEL
---
Concerned about how market activity could affect your retirement? Get the latest market updates on our youtube channel.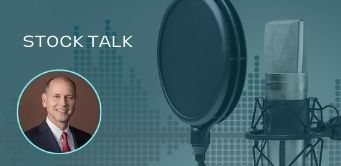 Stock Talk
---
Listen to Stock Talk to learn more about OHFG's view of the capital markets.