Should you retire in Thailand? The pros and cons?
Published on Sep 20, 2022

Oak Harvest Financial Group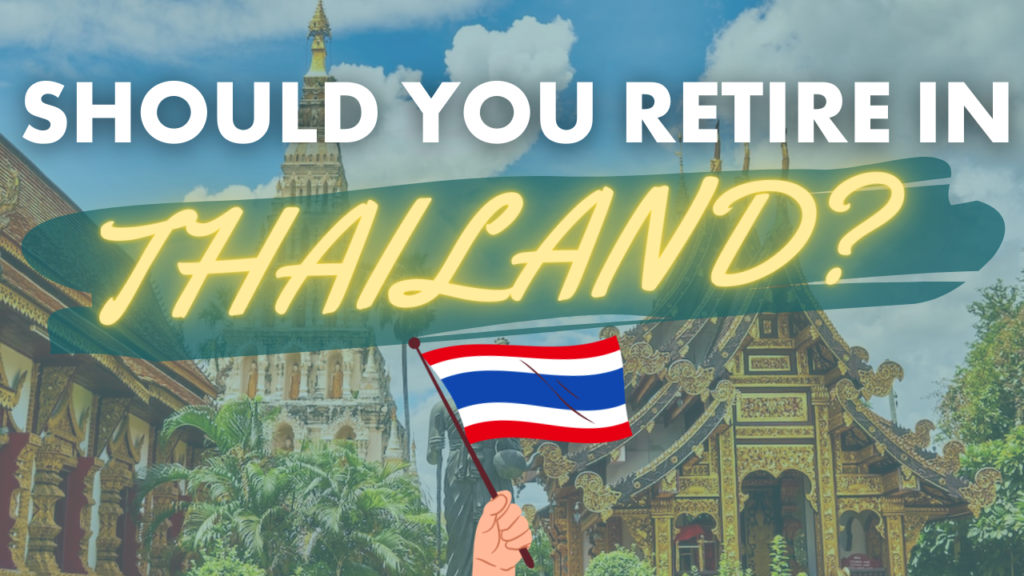 Thailand gets a lot of attention from retirees as a place to spend their later years. It is constantly ranking as one of the best counties to retire in, and more people consider it a paradise for golden-agers.
So what's luring retirees into the county of Thailand? Cost of living? Beautiful scenery? The warm weather? Let's take a closer look to learn what Thailand has to offer for retirees and why it is a top choice many are considering.
Cost of Living
First, the cost of living in Thailand is lower than in the US by at least 30%. Also, it depends on where you've decided to retire and what type of life is ideal for you.
For example, you can choose between living in a big city, a quiet small village, or settling in with island life on the beach.
Expenses for these three types will vary, but generally, it's more affordable than retiring in the US. 
Setting up your finances in Thailand with a bank account, debit card and online banking is pretty simple.
The most popular banks among foreigners that settle in Thailand are Bangkok Bank and KasikornBank and you can even do it online upon your arrival.
It's also recommended to deposit an estimated $800,000 baht (the currency of Thailand) two months prior to your move to Thailand to have funds available upon your arrival.
Healthcare
Quality healthcare is one of the most popular reasons why people choose Thailand as a county for retirement. In Thailand, you can find world-class and inexpensive healthcare that is appealing for retirees.
Most doctors and specialists speak fluent English, and many hospitals have a Joint Commission International accreditation for their services in hospitals and clinics.
Although there is no public healthcare system in Thailand, you can get secure local private insurance which will still be less expensive than in the US.
For example, you will approximately pay only 30-50% of the US price for similar procedures and medications.
In addition, there is no waiting time for the appointments being in the private insurance system.
Retirement Visa
If you just visit Thailand as a tourist, you are not required to secure a visa since Thailand is open to US citizens and many European residents.
However, you will need to obtain a visa if you decide to retire and stay there for an extended period of time. You will need what is referred to as a retirement visa, or also known as a Non-Immigrant Long Stay Visa.
It is relatively simple to obtain as long as you need to meet the requirements:
Have an active bank account in Thailand with a deposit of 800,000 baht (about $24,000 USD)
Have a monthly pension or income of at least 65,000 baht (about $2,000 USD)
OR have a combination of the above
Your retirement visa is valid for one year, but does restrict your ability to work in the country. If you desire to work for a company that is located in Thailand, even on a part time basis, you will need to apply for a work visa.
Additionally, a retirement visa doesn't allow you to leave and re-enter the country as you want, you need a permit to travel in and out of the country, so consider it if you plan to visit the US or any other country while living in Thailand.
Cost of Renting/Buying a Home
Housing in Thailand is generally cheaper than the US where you can find a home to rent for three to five times lower than in the US. The country offers a variety of housing options to choose from, depending on your lifestyle and your ideal retirement plan.
Even if you want to own a condo or a house, renting first is still recommended to get a better understanding of your preferences and make sure you are confident in the area of Thailand you want to settle into.
For example, you may want to rent a condo and live in a big city such as Bangkok, or maybe you will enjoy a quiet village or beach life – the opportunities are endless, but it is always good to try out different options before making a permanent decision.
Unlike in the US, many houses and condos for rent are completely furnished, which makes it very convenient for retirees that just moved to the country.
If you want to buy, there are attractive options on the market where the two-bedroom and one-bathroom will cost you about $60,000 USD in Chiang Mai, one of the biggest cities in Thailand.
The prices of course depend on the location, accessibility to healthcare, and neighborhood amenities.
Food and Culture
Thailand is famous around the world for its fresh and flavourful food. And living in Thailand and eating as a local will not only be a blast, but will help you save money as well.
Eating out in Thailand can get expensive over time, so buying fresh local food from the local markets is the best way to go.
You can find fresh fruits and vegetables, herbs and spices, and even prepared meals at reasonable prices there.
Thailand is considered one of the most welcoming and warm countries in the world. People here are amiable and hospitable.
However, many retirees from different countries may experience a cultural shock since Thailand's culture is so much different from the US and European cultures.
You can find many people in the bigger cities who speak English; however, it may be pretty tricky in rural areas.
So it's worth trying to learn at least some Thai language basics to navigate your way around the country or region you are in.
It may not be easy at first, but being able to communicate with locals and taxi drivers about the directions is essential. Let that be a retirement goal!
Safety
Thailand is typically safe for visitors who use their common sense and respect Thai culture.
The most dangerous in Thailand are the roads as the country has been ranked second in the world's road deaths per capita.
Traffic here is very unpredictable and many drivers don't pay attention to the red lights or crosswalks.
So beware if you are walking the dogs – choose a park or safe walking trail away from the streets. If you own a car, you will need to drive slower than you would in the US and pay closer attention to pedestrians in the midst of heavy traffic.
Commute and Travel
If you live in a rural area, it is better to have a car to help you get around.
However, if you're planning to live in a bigger city, there may be no need for a car since public transportation in Thailand is generally excellent.
Obtaining a Thai driver's license makes sense if you plan to stay long-term and buy a car. It's pretty simple to obtain – you just need to bring your existing driver's license from the US and pass a couple of tests; such as a computer-based test on driving rules, an eyesight test, and a reflex exam making it similar to the US.
If you want to travel outside of the country, you must obtain a permit to do so.
One of the best things about Thailand is that it's located in the middle of Southeast Asia, so in a short period of time, you may explore other Asian countries and cultures.
In addition, the airfare tickets are relatively cheap, so travel is very affordable.
However, that may not be the case if you plan to visit the US frequently since the flight is about 24 hours, and can get expensive – so plan ahead accordingly.
Most Popular Cities to Retire
So, where is the best place in Thailand for retirees? When it comes to making a decision, it's all about personal preferences. Let's see what locations are considered some of the best and why.
Bangkok
Bangkok is the capital of Thailand and the biggest city. Here you can find everything – from historical architectural buildings and museums to Michelin restaurants and rooftop bars.
It has a world-class transportation system, and you can easily manage getting around the city without driving a car.
The city also offers a variety of temples to visit to immerse yourself in the culture of Thailand. One of the must-see places is the Grand Palace – the official residence of the Kings of Siam since 1782.
Bangkok is the perfect place to retire for individuals who enjoy living in big cities and staying active during their golden years.
Koh Phagan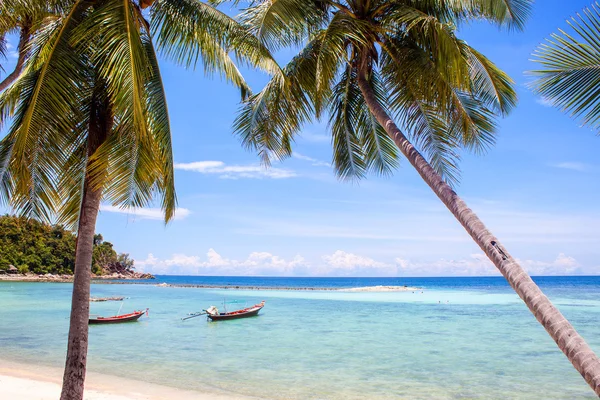 Koh Phagan is the fifth-largest island in Thailand and is famous for its tropical jungle and beautiful coastline with gorgeous beaches.
This city has a lot of unique vegan restaurants and even yoga schools. It's beloved by spiritual-seeking individuals and people who like being in touch with nature. However, it's not the cheapest place in Thailand, so making sure it fits in your budget is key.
Koh Phagan is an ideal place for your retirement if you want to enjoy spiritual aspects of life, daily yoga flows, and meditations in a tropical environment.
Phuket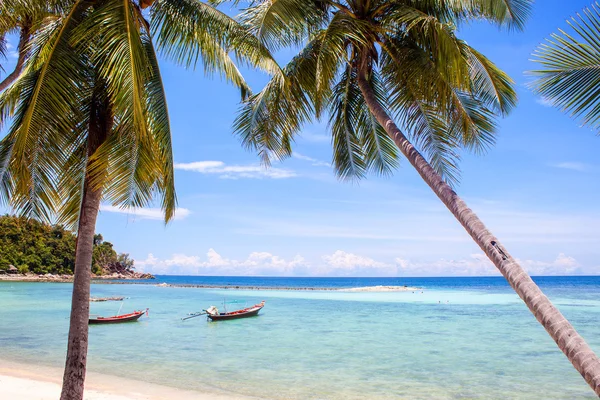 Phuket is a small island but has a lot to offer. Because of the comfortable and convenient infrastructure, many retirees choose this place to spend their golden years. Here you can find supermarkets with imported food, restaurants with the world's finest cuisines, and more.
Phuket offers many gyms and wellness centers if you want to stay active during retirement. The island also has over 40 beaches with mesmerizing views and various water activities.
Phuket is a perfect retirement place for you if you want to spend it on the breathtaking beaches and still enjoy all the amenities bigger cities can offer.
Koh Samui
Koh Samui is the second-largest tropical island in Thailand. It's been constantly ranked as one of the best places for retirees. It provides retirees with a fantastic experience, from beaches to gorgeous gardens.
Koh Samui has an international airport perfect for people planning to travel and explore nearby countries.
You can get everything you need here – restaurants and food markets, stores with western brands, and furniture shops. In addition, there are a lot of outdoor activities such as fishing, scuba diving, horseback riding, etc.
There are also retirement living resorts that provide a warm community, onsite medical services, pools, and even a theater.
Koh Samui is suitable for retirees that like to explore, enjoy days on a beach, and have access to the necessities of life.
Undoubtedly, Thailand is a paradise for retirees, and its attraction grows every year. The country has so much to offer – fantastic culture, warm weather, and low cost of living.
However, you need to consider many factors before deciding to retire there. So do your research, consider your retirement savings and make the decision if Thailand is right for you.
Let Us Help You Achieve the Retirement You Deserve!
Investment Advisory services are provided through Oak Harvest Investment Services, LLC a Registered Investment Advisor. Insurance services are provided through Oak Harvest Insurance Services, LLC. Oak Harvest Investment Services, LLC and Oak Harvest Insurance Services, LLC are not affiliated with the U.S. government or any government agency. Information presented is for educational purposes only intended for a broad audience. Not an offer or solicitation for the sale or purchase of any specific securities, investments, or investment strategies.
"Peace of Mind," "Safety," "Principal Protection," "Lifetime Income, "Guaranteed Income," or other guarantees are associated with fixed insurance products. No such language refers in any way to investment advice, investment advisory products, securities, or recommendations provided by Oak Harvest Investment Services. Investing involves risk. Rates of return are not guaranteed unless otherwise stated. All guarantees are dependent on the financial strength and claims-paying ability of the issuing insurance company. Annuities have limitations and are not appropriate for all circumstances or individuals. They are not intended to replace emergency funds or to fund short-term savings or income goals. Lifetime income may be available on certain products through an optional rider, at no cost or for an additional cost, depending on the contract. Insurance products are not insured by any federal government agency and may lose value. By contacting us, you may be offered information regarding the purchase of insurance and investment products.
Oak Harvest has a reasonable belief that this marketing does not include any false or material misleading statements or omissions of facts regarding services, investment, or client experience. Oak Harvest has a reasonable belief that the content as a whole will not cause an untrue or misleading implication regarding the adviser's services, investments, or client experiences. Please refer to www.oakharvestfg.com for additional important disclosures.