Does Medicare cover health expenses if you retire overseas?
Published on Aug 30, 2022

Oak Harvest Financial Group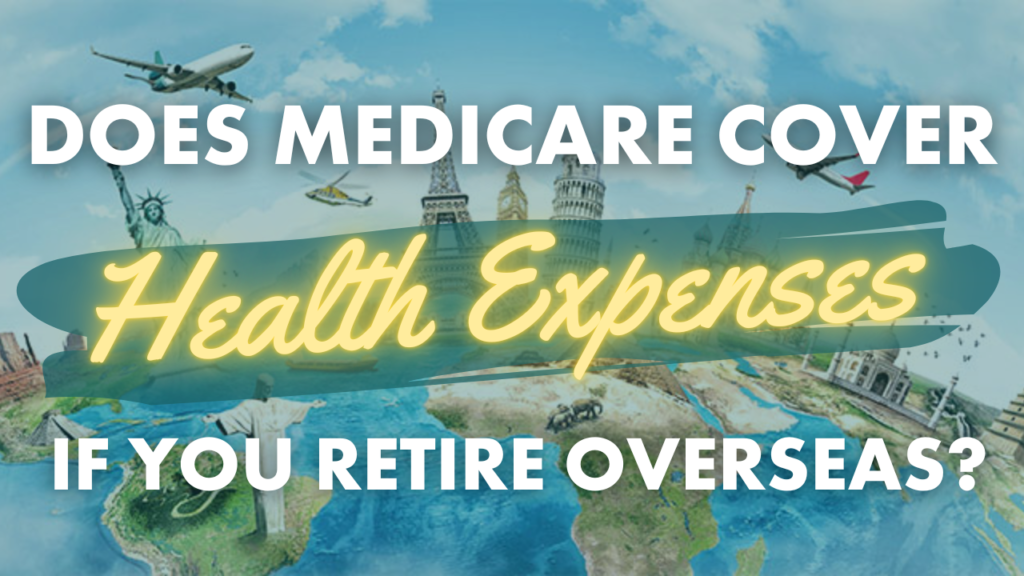 Retirement is one of the most sought after times people are looking forward to in their lives. Some people decide to make a big move overseas for retirement to change their lifestyle and explore the world. Though moving to another country is indeed an exciting retirement plan, it requires a lot of preparation.
You will need to consider multiple factors, including how your move will affect your health benefits. Let's take a closer look at Medicare and the benefits it provides when considering to retire and move overseas..
What is Medicare and what does it cover in the U.S.?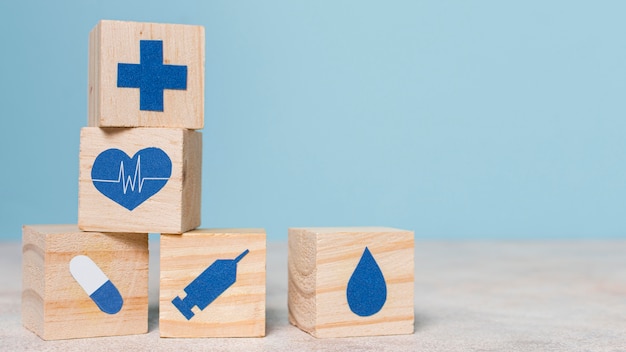 Medicare is a national health insurance program in the United States for people who are 65 and older. It may also be available for younger individuals with specific disabilities or individuals with ESRD (end-stage renal disease).
Typically, a person 65 and older who worked for at least ten years and paid FICA taxes through an employer will be entitled to Medicare benefits. The same applies to an individual whose spouse worked for ten years for Medicare-covered employment.
Medicare has four parts: A, B, C and D. 
Part A
Generally, Part A is free – you can qualify for it automatically. It covers hospital visits, inpatient care, skilled nursing care, hospice care, and home health care in a hospital. The cost of this plan is zero once you turn 65 because you've paid taxes into the program during your working years.
Part B
Part B is medical insurance; it covers doctor visits, ambulance drives, lab work, x-rays, preventive care, surgeries, and medical equipment such as wheelchairs. Part B also covers cancer therapy and kidney dialysis. However, unlike Part A, it isn't free, and the cost is set by the social security department and depends on the income you've reported to the IRS. As a result, individuals in higher income brackets generally pay more, while people in lower income brackets pay less.
Part C
Part C, also known as Medicare Advantage, which provides all the necessary coverage in addition to medical into one plan – dental, vision, hearing, and even fitness membership. The cost varies by carrier and the type of plan selected. To enroll in Part C, you must first enroll in Parts A and B. Part C is optional coverage but good to consider in covering other important areas of your life – especially in retirement.
Part D
Part D is an optional prescription drug plan separate from the original Medicare health plan. Each plan defines the list of prescription drugs and what provider you can get them from.
 Will Medicare cover the expenses if you retire overseas? 
If you're one of those golden-agers that dream about retiring overseas, you need to consider how it will affect your Medicare benefits. Generally, Medicare benefits can be used within the United States only, which includes:
All 50 states

Puerto Rico

District of Columbia

Guam

The U.S. Virgin Islands

The Northern American Islands, and

Samoa
Once you're eligible, you can sign up for Medicare if you are abroad or delay it until you come back. However, you may face penalties if you enter after your initial enrollment period. There are some exceptions to this, and you may be entitled to a particular enrollment period if:
You work, and your place of employment provides you with health insurance.
You are employed, and your employer doesn't provide health benefits, but you're covered under the national insurance of the country in which you live.
You're self-employed and covered under the national health system of the country in which you live.
You have organization-sponsored insurance for volunteers.
Your decision to enroll in Medicare or not while abroad depends on your intentions. Do you plan to return to the U.S. or go back and forth between the countries? Or is coming back not even in your plans?
If you're planning to live overseas for a long time, you may keep your Part A since it's free. But enrolling in Part B probably wouldn't make much sense unless you will go back and forth to the U.S. to use your Medicare benefits.
Same for Part D – it's a prescription drug plan that doesn't cover prescription drugs bought abroad, so there is no benefit in enrolling in Part D if you plan to live overseas for an extended period. 
When does Medicare pay for healthcare services in foreign hospitals?
Even though generally, Medicare won't cover healthcare services in a foreign hospital when you are abroad, there are some cases in which it might:
You've got a medical emergency, and you're in the U.S., but a foreign hospital is closer than the U.S. hospital.
You've got a medical emergency while traveling through Canada, and a foreign hospital is closer.
You live in the U.S. and have non-medical trouble, and a foreign hospital is closer.
So, what service may it cover if you are in one of these three situations?
Doctor's services.

This one is covered only if you were submitted to the hospital.
Ambulance services.

If you had a medical emergency and an ambulance delivered you to a hospital
Remember that Medicare will only pay for part of the costs included in your Medicare plan. Meaning if you only have Part A, it will cover only the inpatient hospital care. If you were in any of these situations, you would pay the same amount as you would have paid in the U.S. However, it's only possible if the hospital submits a Medicare claim. Otherwise, you will pay the total price for the healthcare services provided, which can get expensive.
What other options do you have?
So, obviously, you should explore other options and not rely on Medicare if you want to retire overseas. The alternatives you have may include the following:
International health insurance

. This type of plan offers coverage for people who live or work abroad. It may cover medical expenses, access to doctors, prescription drugs, etc.
National health insurance.

This government-sponsored program can provide access to affordable and high-quality health care. You will need to refer to the local government's portal to learn if you're a qualified candidate to obtain the insurance.
Local private health insurance.

This one depends on the country you might reside in. Most of the time, local insurance options may cost less than international coverage. It will suit you if you plan to stay in one place for a long time to consider local private insurance.
Travel health insurance.

A flexible travel insurance plan will also be more affordable if you travel for some time.
When you plan your retirement, healthcare is one of the essential factors you must consider. If you want to move abroad, consider what type of healthcare coverage you might need. It depends on the country that you are considering.
Some countries may have private insurance that is even more affordable than Medicare. Or you may want to go back and forth between the US and other countries and keep your Medicare coverage. Fortunately, you have many options to consider to make your retirement affordable and enjoyable, even when moving abroad.
Let Us Help You Achieve the Retirement You Deserve!
Investment Advisory services are provided through Oak Harvest Investment Services, LLC a Registered Investment Advisor. Insurance services are provided through Oak Harvest Insurance Services, LLC. Oak Harvest Investment Services, LLC and Oak Harvest Insurance Services, LLC are not affiliated with the U.S. government or any government agency. Information presented is for educational purposes only intended for a broad audience. Not an offer or solicitation for the sale or purchase of any specific securities, investments, or investment strategies.
"Peace of Mind," "Safety," "Principal Protection," "Lifetime Income, "Guaranteed Income," or other guarantees are associated with fixed insurance products. No such language refers in any way to investment advice, investment advisory products, securities, or recommendations provided by Oak Harvest Investment Services. Investing involves risk. Rates of return are not guaranteed unless otherwise stated. All guarantees are dependent on the financial strength and claims-paying ability of the issuing insurance company. Annuities have limitations and are not appropriate for all circumstances or individuals. They are not intended to replace emergency funds or to fund short-term savings or income goals. Lifetime income may be available on certain products through an optional rider, at no cost or for an additional cost, depending on the contract. Insurance products are not insured by any federal government agency and may lose value. By contacting us, you may be offered information regarding the purchase of insurance and investment products.
Oak Harvest has a reasonable belief that this marketing does not include any false or material misleading statements or omissions of facts regarding services, investment, or client experience. Oak Harvest has a reasonable belief that the content as a whole will not cause an untrue or misleading implication regarding the adviser's services, investments, or client experiences. Please refer to www.oakharvestfg.com for additional important disclosures.