Why Oak Harvest
Our Service Team
Our service team is committed to exceeding your expectations and delivering the highest-quality customer support. We're here to make everything as smooth and worry-free as possible during your financial transition. We want you to feel comfortable reaching out to us with questions or concerns anytime. Rest assured, we'll always be there to assist you!
Larisa Kutac, Senior Client Concierge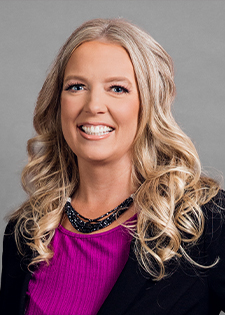 Larisa began her career in the financial industry in 2003, providing customer care for AIG. She excelled and grew into lead customer service, internal sales consultant and administration roles supporting regional vice presidents and financial advisors. Larisa graduated from Stephen F. Austin State University with a Bachelor of Science, and currently holds a Group 1 License (Health & Life).
At Oak Harvest Financial Group, Larisa helps our service team and financial advisors ensure that our clients' onboarding experience is pleasant and successful. She also is their day-to-day point of contact, answering questions and helping with their accounts. Larisa's personal retirement philosophy is to be part of the solution that brings financial freedom and retirement stability to every potential client.
Larisa enjoys spending quality time with her family and friends. She is an exercise enthusiast and is active in her church. And, for more than 10 years, she also has enjoyed volunteering with the Houston Livestock Show and Rodeo.
Jennifer Zittel, Client Concierge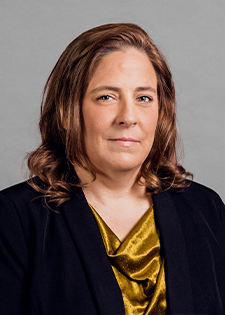 Jennifer has more 20 years in the financial services industry — primarily in elite customer service and operations. And she does whatever is necessary to help clients enjoy every step of their retirement journey. Jennifer earned a Bachelor of Science in Economics with a minor in Political Science. Also, she now holds Series 7, 63 and 65 Licenses.
She has been happily married for 20 years and has four children. Jennifer adopted her youngest daughter, Gabrielle Grace, who authored a book, My Name is Gabby, when she was 4 years old. Amazon published this book about her life and her "forever home." Jennifer also has five cats and two dogs that she loves dearly.
Susan Malone, Client Concierge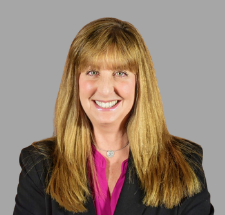 Susan joined our team in February 2021 as a client service and support representative. She has 13 years of experience in institutional fixed income trading and portfolio management and 4 years product sales experience.
Susan graduated Carnegie Mellon University with a B.S. in Managerial Economics and Industrial Management, and earned her MBA from Stern School of Business, New York University. Susan is a Texas Notary Public and holds a Texas Life & Health Insurance License. She is currently working towards attaining her CERTIFIED FINANCIAL PLANNER™ Professional (CFP®) Certification.
Susan and her husband, Jon, have been married for over 20 years. They have two sons, Hudson and Justin, and their beloved yorkie-poo, Futbol2000. Practicing yoga, meditation, and learning about natural alternatives to healthcare are things Susan enjoys. Over the years, Susan's passion for helping others has led her to volunteer for numerous 501(c)(3) organizations where she has assisted with fundraising efforts, event planning and working one-on-one with those in need.
Vicki Morris, Client Concierge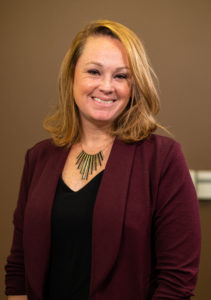 As Client Concierge, Vicki's full focus is seeing that our client's needs are met quickly and efficiently. Vicki helps support our advisors by setting up new client accounts, tracking transfers, withdrawals, and distributions. She is also a point of contact for client calls and questions that may come up.
Vicki comes to us with an extensive background of customer service in the oil and gas industry, specializing in overseeing project activities including vendor relationships, client contracts, invoicing and deliverables.
Vicki's spare time is usually spent attending her kids' events either at horse shows, marching band or on the soccer field. She is a proud Houston Fire Fighter wife and supports local animal rescues, especially ones specializing in equine rescue and rehabilitation.
Javina Suttle, Client Concierge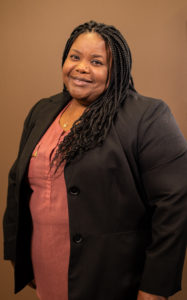 Javina Suttle is a valuable asset to the client concierge team. Her work experience in the insurance industries has given her the insights to provide excellent service to all the client's she serves. She understands that we must build trust with our clients and act in their best interest for they are placing their financial future in our hands. She views each client as they are her own family member building their financial plan and treats each individual with the utmost dignity and respect.
She was born in Wisconsin and attended college at University of Wisconsin-Milwaukee with a Social Work Major and also attended Concordia University in Mequon, WI with a Business Management and Communication Degree. She is a die-hard Green Bay Packers fan, GO Pack GO! She is the eldest daughter of a proud Army Veteran-my Dad and has one wonderful adult daughter and one phenomenal 10-year-old grandson.
She moved to Houston in 2009 and became active with her church and community. She is family oriented and enjoys supporting her grandson's youth football league and track and field club. She has a zest for life and enjoys singing in her church choir, dancing, reading, touring museums, spending time outdoors, studying history, meditation, mentoring young people, swimming, travelling and of course loves to SHOP!
Tax Strategies for Retirement
Diversify your tax buckets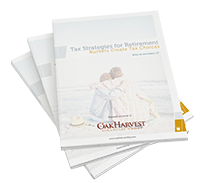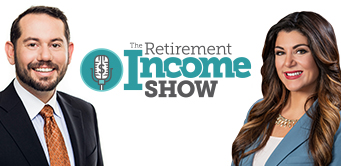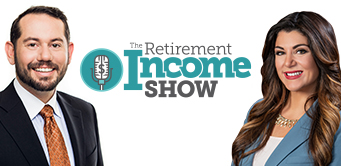 "THE RETIREMENT INCOME SHOW"
---
Listen to our radio show hosted by Troy Sharpe and Jessica Cannella at 12 p.m. every Sunday on 740 AM Newsradio 740KTRH.
YOUTUBE RETIREMENT CHANNEL
---
Concerned about how market activity could affect your retirement? Get the latest market updates on our youtube channel.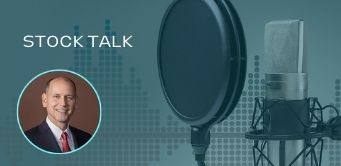 Stock Talk
---
Listen to Stock Talk to learn more about OHFG's view of the capital markets.