Lost Time: Robbing You of the Life You Desire

Oak Harvest Financial Group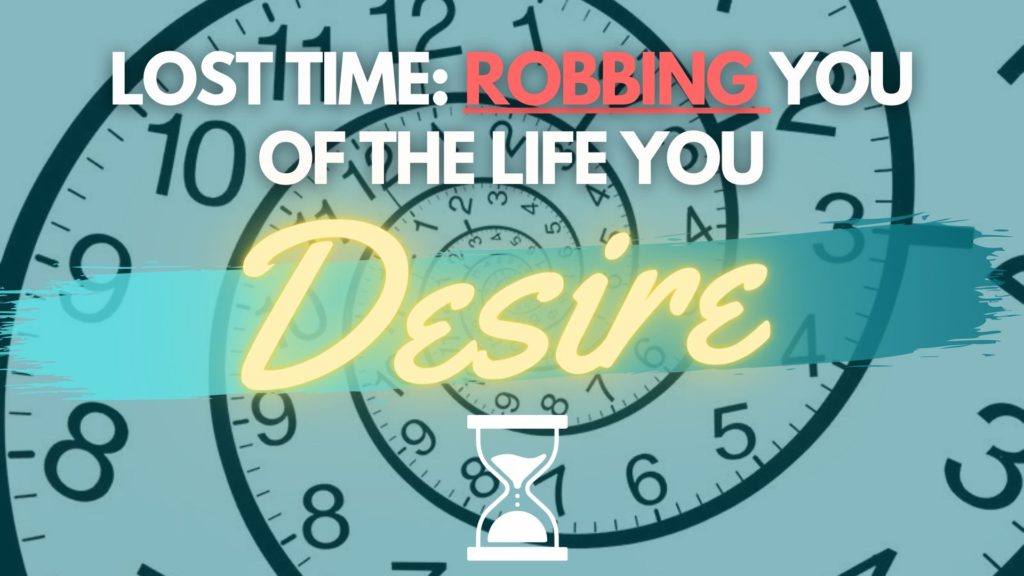 Logan Finley was a well-respected leader in his industry and a Harvard graduate finishing his degree at the top of his class. He went on to get his PhD from Princeton University and launched his own software company in downtown New York, which quickly grew from 5 to 100 employees in just a few short years. He met his wife at a local business networking group and they started a family during one of the busiest seasons Logan had ever experienced. The pressure to perform was at an all time high, many people were depending on him and he spent many hours working in the office. Life was busy, but it was fruitful. 
That was all until tragedy struck.
Logan got a call from his 72 year-old mother, located 5 hours away from his New York office, that his dad had suffered a severe stroke and was likely not going to make it more than a few days on life support. Logan had a flight scheduled for that next morning to meet with a client in Texas, so he made plans to prepare to fly back to New York to be with his dad after his meeting concluded. Logan closed a blockbuster 7-figure deal with his Texas client, the biggest in his company's history – it was a huge win. But just as he was about to board his return flight from Texas, his mother called to inform him that his dad had just passed away. Logan immediately fell to the ground weeping, curled up in a fetal position, lamenting over this devastating news. Complete strangers gathered around Logan to console him, not even knowing why he was distraught. As the taxiway doors were about to close, Logan was able to compose himself, gather his things and board his long flight back to New York.
After landing at the airport and securing a rental car, Logan made his way to his childhood home to meet with his mom and two brothers. Upon arriving, he sat parked in his car for what seemed like hours, again weeping that he had missed the opportunity to say goodbye to his dad. As he entered the home, he collapsed into the arms of his mom,a familiar feeling from his youth of being comforted by his mom's loving arms growing up. Logan knew this was something he would not forgive himself for missing and it would haunt him long into the future.
You see, Logan missed it. 
There was no turning back time.
His life-long hero, biggest fan and strongest supporter did not get to hear him say goodbye.
William Penn, a well-known English writer, summarized it best when he said, "Time is what we want most, but what we use worst."
It would be foolish for anyone to blame Logan for keeping his client commitment thinking he had a few days to spare. But ultimately, Logan felt foolish to use his time to close a business deal over being there when his family needed him most.
There are many things in life that we can make more of, buy more of, or repeat again if we don't get it right the first time. Time is the ONLY thing in our lives that we cannot treat in that way. Once the clock has ticked past that second, minute, hour, day, month or year – it is gone, it can never be regained. How we choose to use the time we have is critical for a life that is filled with joy or regret.
When was the last time you said, "Where did all the time go?" Whether that was in relation to your work day, your kids growing up or being retired. Time goes fast. And in our culture today, there are endless choices we make in how we use our time. Some of those choices help fill us up, while others numb us to the reality of time passing by. 
When it comes down to understanding where your time is going, it's first important to identify where time is being wasted. This will uncover the potential areas that can be eliminated or reduced to allow you more time for the things that matter most.
Time wasters.
So what are the most common time wasters you should evaluate?
Binge watching TV.
We are all guilty of getting sucked into the newest TV sitcom or watching countless hours of our favorite TV series on Netflix. And although it may be relaxing for some, before you know it, the clock strikes midnight and you quickly realize you have to get up at 6am in the morning. Let's be clear – using TV for entertainment is not "bad," but you need to really know how much time you are spending on this activity. 
Scrolling through social media.
Social media has been a great tool to connect individuals together, even from years past, but it also poses a danger to waste many hours of the day. According to Forbes, the average social media user in 2020 spent over 1,300 hours during that one year alone on social platforms. Not sure about you, but that seems like a massive waste of time.
Although the above two time wasters exist, there are countless reasons why you may have time slipping by – it could be poor planning, procrastinating, not being organized, committing to too much, letting technology rule you, or even making too many runs to the grocery store for milk. In order to change the narrative of using your time wisely, you will need to take the time to really evaluate where your energy is going.
Reclaiming time with things that you enjoy.
Once you have taken time to understand where your time is going, you can now fill your cup with things that really matter. But what does that even mean? Filling your cup is making sure you are experiencing the joy life can bring, not just surviving. It is living a fulfilled life. Just like a device cannot run when the battery is depleted, you also need to recharge by doing things that energize you instead of detaching you from the world.
Maybe your cup gets filled by trying a new hobby, being outdoors, talking to a friend on the phone, fishing, or even taking a long bubble bath – prioritizing how you spend your time is important. And prioritizing those around you is essential as relationships mean everything.
Outsourcing things that take your time.
As you evaluate your time, there may also be ways you can hire tasks to be completed for you if your budget allows for it. Maybe that is hiring someone to mow the lawn or clean your house. Or having your groceries delivered. It could be stopping by the car wash and paying the extra for detailing the inside. Yes, it will cost money to outsource some of these tasks, but there is no price tag on the time you could relinquish.
This does not mean you should become lazy and hire everything out. But don't be afraid to let some things go – even if they aren't perfectly up to your standards. Your time is always more valuable than tasks on your to do list.
Living the life you desire now and later.
Dakota and Brylee, a newly married young couple, knew even before they started their life together, they wanted to value living in the now and preparing for the later. Dakota's mom passed away when she was just 45 years old from cancer and he was determined to live like there was no tomorrow – but of course do it in a wise way. This couple created a budget and started saving for retirement right out of college with a goal to retire early and extend their retirement years for traveling and being with family. They understood the importance of using time to their advantage, to not only live their best life now, but to start preparing financially when they were young to watch their nest egg grow.
Arthur and Vera, on the other hand, quickly realized as they approached their retirement age they had not prepared like they should have. Their retirement savings was sustainable to live on, but not without downsizing their home and surrendering some of the bucket list trips they had dreamed of taking together. As they looked back, that common phrase came back around "We let time get away from us before we started saving like we should have."
Both of these stories could be true for you. Are you at a place now where you can save for the future to live out your years with fulfilling activities? Or are you close to retirement and looking back with regrets that you didn't use time to your advantage to prepare for retirement ? No matter where you find yourself, the years ahead can be great years. Even if your retirement account is not where you want it – life is much more than money in the bank.
Know where your time is going.
Live your life to the fullest. 
Use your time wisely. 
Fill your life with joy.
Have no regrets.
Let Us Help You Achieve the Retirement You Deserve!
Investment Advisory services are provided through Oak Harvest Investment Services, LLC a Registered Investment Advisor. Insurance services are provided through Oak Harvest Insurance Services, LLC. Oak Harvest Investment Services, LLC and Oak Harvest Insurance Services, LLC are not affiliated with the U.S. government or any government agency. Information presented is for educational purposes only intended for a broad audience. Not an offer or solicitation for the sale or purchase of any specific securities, investments, or investment strategies.
"Peace of Mind," "Safety," "Principal Protection," "Lifetime Income, "Guaranteed Income," or other guarantees are associated with fixed insurance products. No such language refers in any way to investment advice, investment advisory products, securities, or recommendations provided by Oak Harvest Investment Services. Investing involves risk. Rates of return are not guaranteed unless otherwise stated. All guarantees are dependent on the financial strength and claims-paying ability of the issuing insurance company. Annuities have limitations and are not appropriate for all circumstances or individuals. They are not intended to replace emergency funds or to fund short-term savings or income goals. Lifetime income may be available on certain products through an optional rider, at no cost or for an additional cost, depending on the contract. Insurance products are not insured by any federal government agency and may lose value. By contacting us, you may be offered information regarding the purchase of insurance and investment products.
Oak Harvest has a reasonable belief that this marketing does not include any false or material misleading statements or omissions of facts regarding services, investment, or client experience. Oak Harvest has a reasonable belief that the content as a whole will not cause an untrue or misleading implication regarding the adviser's services, investments, or client experiences. Please refer to www.oakharvestfg.com for additional important disclosures.