Financial Advisory Fees: Is the Value Worth It?
Published on Oct 19, 2022

Oak Harvest Financial Group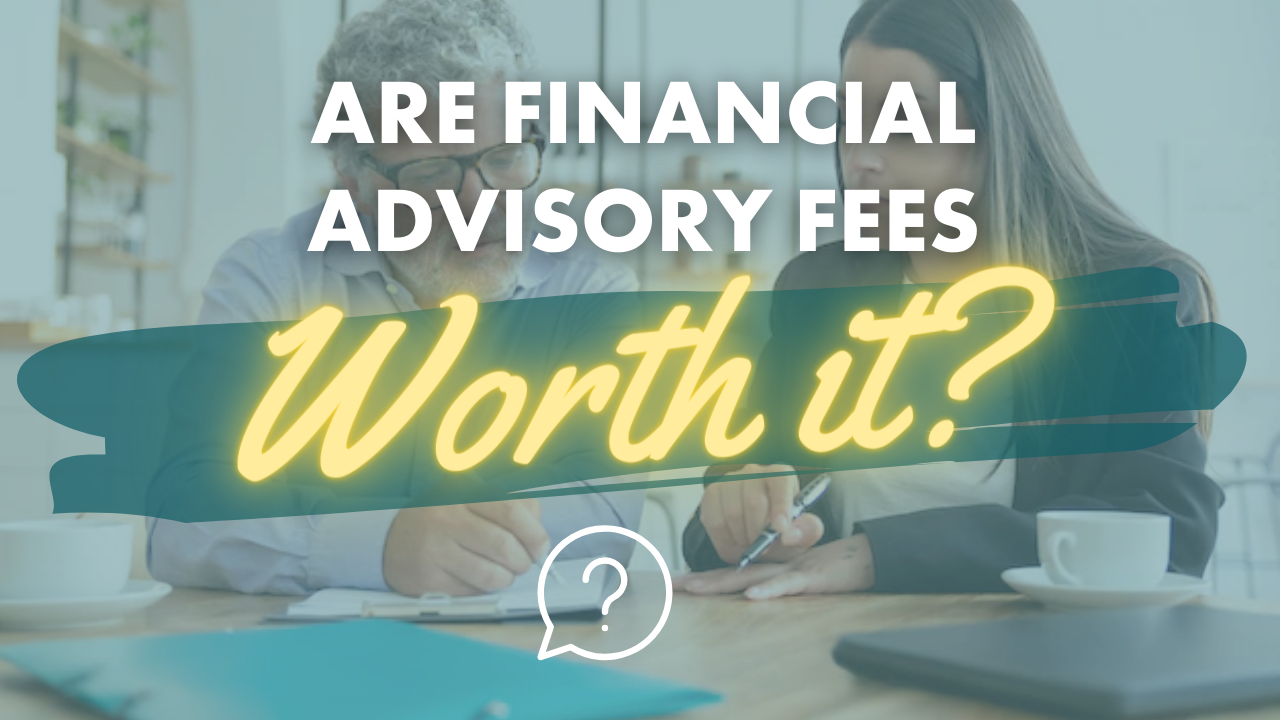 If you want to grow your wealth or plan for your retirement, turning to a financial advisor may be an essential step for you. Yet when you are working with a financial advisor, you cannot avoid paying fees for their services. Surprisingly, many people may not even know that they're paying a fee for financial advice, and some are unaware of how much they are paying. But if you're considering hiring a financial advisor or already working with one, it's crucial to know the cost. So, let's take a closer look at financial advisors and what fees may be associated with them. 
A financial advisor and their fees 
A financial advisor helps people manage their money and reach their financial goals. They guide people and provide them with advice and strategies to grow their wealth. A financial advisor offers various services, such as helping with saving for retirement, investing, real estate, tax preparation, and more. Most of them have licenses or certifications. Three certifications that a financial advisor may obtain are: 
Certified Financial Planner (CFP).

The candidate must have a bachelor's degree and put in about 1,000 hours to complete their coursework and take an exam. The certification meets the requirements of the Certified Financial Planner Board of Standards.

Chartered Financial Analyst (CFA)

. It is issued by the CFA Institute that is internationally recognized. It's important to obtain if an advisor plans to work with investment research and portfolios.

Personal Finance Specialist (PFS)

. It is certified by the American Institute of Certified Public Accountants, and holding this designation has to be a CPA with expertise in many areas – such as estate planning, investing, retirement planning, insurance, and more.
Your financial goals will determine what type of financial advisor that is suitable to help you achieve your dreams. 
There are different ways financial advisors can charge for their services. It depends on the type of services provided and can be commission-based, fee-based, hourly, flat fee, or a fee on assets under management (AUM). Let's dive in to find out how financial advisory fees are structured so you know what questions to ask.
The cost of a financial advisor 
If you are currently working with a financial advisor or want to in the near future, you should know how much it costs. Otherwise, you won't be able to determine whether the value is worth the fee. Sometimes it can be difficult to know the fee structure as some companies do not display their fees, or the fees may be hidden in the fine print. So it's up to you to ask your potential advisor all the questions upfront before you start working with them. Here are some starting questions to ask:
How are you getting paid for your time?

Do you receive commissions from my investments?

What is the total compensation to you and your company as a result of managing my investments?
A trustworthy advisor will be able to answer these questions easily. If not, you should consider that as a red flag.
How are financial advisor fees charged?
There are standard ways financial advisors calculate their fees for their services: fee-only (hourly, flat, AUM), commission-based, and fee-based. Let's look at them a bit closer.
Fee-only financial advisors
AUM Fee
Financial advisors who charge based on assets under management (AUM) structure will charge clients based on the value of the assets they manage. The more assets you have, the less percentage you will typically pay for advisory fees. For example, you may pay 1% of AUM for $1 million and 0.85% for a 3 million account. Many advisors prefer charging this way, which may also benefit the client since the advisor will be more interested in providing quality service since compensation is directly tied to how well the assets are managed.  
Hourly Fee
Other fee-only financial advisors may charge an hourly fee. Again, depending on the advisor's service, rates can vary considering the advisor's experience and expertise. Hourly-fee professionals typically charge at least $100 per hour; the more experienced can charge more.
Flat Fee
Advisors can also charge a flat annual or monthly fee. They will usually provide their clients with a list of services and the prices per service. It is suitable for investors who only need suggestions from advisors or help with complicated asset allocation. The cost varies depending on the level of service you need.
Commission-based financial advisors
Commission-based financial advisors are paid through the investments you decide to purchase or utilize. Investment providers are usually the ones paying commission-based advisors. But keep in mind that it could mean they don't have your best interests in mind because the more expensive asset you buy, the higher commission they receive from the investment provider. Nevertheless, it would be improper to say that all commission-based advisors put their interests before the best interests of their clients. As with any other arrangement, a commission-based relationship has its place and is a common fee structure for advisors to charge.
Fee-based financial advisors
Financial advisors who get paid both a fee and a commission are called fee-based advisors. This is one of the most common compensation structures. Please don't mistake them for fee-only advisors who don't collect commissions at all.
A fee-based advisor may charge a client an AUM fee on some investments while earning a commission on the sales of other investments. When managing assets for an AUM fee, they act as fiduciaries, which means they must put the client's best interest ahead of their own. However, this is not necessarily the case when selling a product with a commission. When you start consulting with a financial advisor, it is better to clarify whether they are required to act as a fiduciary 100% of the time. 
Is paying for a financial advisor worth the fee? 
When it comes to deciding whether your financial advisor is worth the cost, you need to consider the value they are providing. You may wonder how to measure the value and that is sometimes hard to define. One approach would be to look purely at numbers. For instance, some individuals would consider it a success if they pay their financial advisor 1% per year and they average 5, 6 or 7% returns on their portfolios over time.
Additionally, financial advisors can bring value in more ways than achieving a certain level of portfolio performance. For example, a knowledgeable advisor specializing in taxes can help you reduce your tax bill. Advisors can also point out efficient ways to pay off debt. Even estate planning can be provided by your advisor.
For most people, managing money effectively is tough due to busy schedules and a lack of investment experience. Hiring an advisor can add value by saving you time and helping you avoid amateur mistakes. During market downturns, delegating investing responsibilities can often help you avoid making emotional decisions that negatively impact your investment performance. A professional can help you reduce risk and grow your portfolio even after paying the service fees. 
If you're concerned about fees and if your advisor is worth the cost, it's crucial to know your needs and goals first. So here are some questions you may ask yourself:
What do I want to achieve financially?

Do I have the time and expertise to manage my own portfolio?

What do I risk if I make a mistake with my investment due to the lack of knowledge?
The bottom line is that you should ask your financial advisor to determine exactly what will be done for you and how the advisor will earn their fee. You may ask them for references from current clients and testimonials. 
There is no question that growing wealth takes commitment and effort. Working with a financial advisor has its risks and benefits. At the end of the day, it is up to you to know your financial goals to determine if the values brought by a financial advisor will justify the fee you're paying. The value may be seen in higher returns, tax savings and time saved so you can focus on the things that matter most in your life.
Here at Oak Harvest, we have fully transparent fees unlike some other financial investment companies. Our commitment to your financial situation is to add value, be transparent and offer reasonable and competitive fees for our services. Our advisory fees are based on assets under management depending on the size of your portfolio. Why did we choose this approach? Well, it's simple. As your account grows, so do we. This makes it easy for our team to have a vested interest in the growth of your portfolio which keeps our interests aligned with yours. It's the only way in our opinion.
If you want to work with a financial advisor who truly cares about your future, schedule a call today to see how we can help.
Let Us Help You Achieve the Retirement You Deserve!
Investment Advisory services are provided through Oak Harvest Investment Services, LLC a Registered Investment Advisor. Insurance services are provided through Oak Harvest Insurance Services, LLC. Oak Harvest Investment Services, LLC and Oak Harvest Insurance Services, LLC are not affiliated with the U.S. government or any government agency. Information presented is for educational purposes only intended for a broad audience. Not an offer or solicitation for the sale or purchase of any specific securities, investments, or investment strategies.
"Peace of Mind," "Safety," "Principal Protection," "Lifetime Income, "Guaranteed Income," or other guarantees are associated with fixed insurance products. No such language refers in any way to investment advice, investment advisory products, securities, or recommendations provided by Oak Harvest Investment Services. Investing involves risk. Rates of return are not guaranteed unless otherwise stated. All guarantees are dependent on the financial strength and claims-paying ability of the issuing insurance company. Annuities have limitations and are not appropriate for all circumstances or individuals. They are not intended to replace emergency funds or to fund short-term savings or income goals. Lifetime income may be available on certain products through an optional rider, at no cost or for an additional cost, depending on the contract. Insurance products are not insured by any federal government agency and may lose value. By contacting us, you may be offered information regarding the purchase of insurance and investment products.
Oak Harvest has a reasonable belief that this marketing does not include any false or material misleading statements or omissions of facts regarding services, investment, or client experience. Oak Harvest has a reasonable belief that the content as a whole will not cause an untrue or misleading implication regarding the adviser's services, investments, or client experiences. Please refer to www.oakharvestfg.com for additional important disclosures.