MIB, Senior Portfolio Manager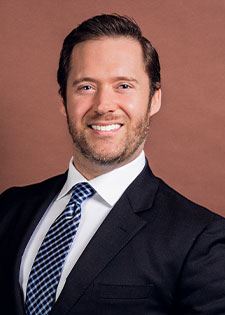 James oversees the whole of our firm's investment management practice and management of client money, builds and manages the firm's investment strategies, and supervises all firm trading. He uses his broad capital markets experience, portfolio management skill, and an array of deep internal and external research resources, to evaluate, develop, and synthesize the firm's basic ideas and core market outlook into real-world strategies, and manage all of our client's portfolios.
James has a keen interest in investor education, and thus created the The Investor Mindset, a 10-episode podcast series that covers critical topics related to developing a stronger mindset as an investor, and aims to help investors achieve better long-term investment outcomes.
Born in Scotland and raised in Houston, James graduated at the top of his class from Houston Baptist University, and then promptly moved to Japan, where he lived for 12 years. In Japan, he completed a Master's in International Business (MIB) at Tokyo's prestigious Sophia University, graduating summa cum laude.
James has over 12 years of experience, and his focus has always been on building effective strategies aimed squarely at achieving long-term results for his clients. His experiences span managing risk portfolios for hundred-billion-dollar clients as a Director with Morgan Stanley, trading in ultra-fast derivatives markets as an institutional prop trader, building investment management and trading operations for clients such as State Street and Nomura Securities, and managing strategic market initiatives impacting tens of thousands of people for Japanese mega-banks.
However, James views his most rewarding and important work to be building out Oak Harvest's investment management practice and the management of portfolios for families and individuals looking to build a better life. This drives his focus as a portfolio manager, and he enjoys seeing the impact of his work firsthand.
James is married, speaks fluent Japanese, loves karaoke and is an accomplished classical guitarist.
Summary
Name
Job Title
MIB, Senior Portfolio Manager
Company
Oak Harvest Financial Group