CFP®, CTS™, Founder and CEO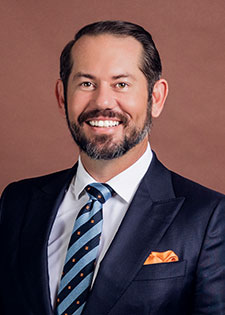 As CEO, Troy is responsible for the vision and direction of Oak Harvest Financial Group. He is also the creator of our Oak Harvest Retirement Process™ analysis, strategy and planning process. Financial Advisors use this process to clarify our clients' situation, needs and retirement vision. Our advisors then use its insights to help build customized investment plans for our clients that generate multiple streams of income while aiming to reduce taxes.
Troy is a CERTIFIED FINANCIAL PLANNER™ Professional (CFP®) and Certified Tax Specialist® (CTS®). He also holds a Series 65 Investment Advisors license and a Texas life insurance license. Troy earned his finance degree from Florida State University and completed Certified Financial Planning certification at the Susanne M. Glasscock School of Continuing Studies at Rice University.
Troy leads teams of investment advisors, retirement planners, tax specialists, support and concierge service staff. These diverse professionals work together to provide sophisticated, tailormade investment management and retirement planning, coupled with responsive concierge customer service.
You can hear Troy at 12 p.m. each Sunday on NewsRadio AM740, KTRH, when he hosts "The Retirement Income Show." And you can see Troy on our Oak Harvest YouTube page. There, he regularly shares videos to help educate clients and prospective clients on the basics and the nuances of retirement planning, estate planning, income generation, tax reduction, tax strategies, investment management and more.
Summary
Name
Job Title
CFP®, CTS™, Founder and CEO
Company
Oak Harvest Financial Group