The U.S. equity market was slightly positive this week as companies continued to report second quarter earnings. 40% of the S&P 500 reported quarterly results with beat rates strong.  Thursday night saw a historic flood of positive reports by technology leaders Facebook, Amazon, and Apple.  Electronic Arts crushed estimates but Google was held back by a slowdown in travel related advertising.
Communication services, tech, and consumer staples outperformed, while energy, materials, and financials underperformed.  The US dollar hit an almost 2-year low and remains weak due to the massive, Covid-19 virus inspired, Federal Reserve stimulus. The US dollar is down -6.1% the past 3-months.
For readers interested in longer term, secular, investment and economic trends in United States, please see the two attached tables provided by our friends at Fundstrat.  The first is how Demographics are shaping the current business cycle since 2010ish. As one can see, Millennials are the single largest generation ever! (including the Baby Boomers) at a peak of about 96 million in the US and 2.5 billion globally. Moreover, their average age is only 26.5, and they are entering the prime income and spending years.  So, if you see your residential house value rising, you should thank your friendly neighborhood Millennial.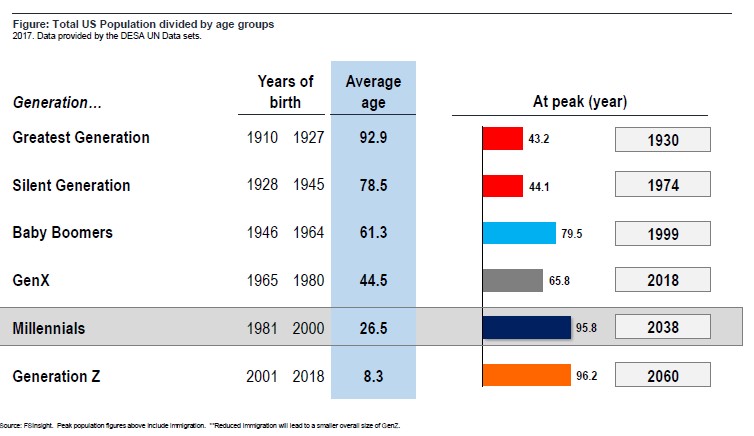 The second point of note is that like housing, equity markets also follow moves in adults age 28-48.  That's because an adult's prime age of both spending and saving is between 30 and 48.  This is not a "bubble in equities" any more than the 40-50's or the late 70-80's were.  We don't need to mentally or philosophically "Feel the Burn" and join that movement…but we should let generational demographics play in our financial favor as a long-term tailwind to our investing decisions.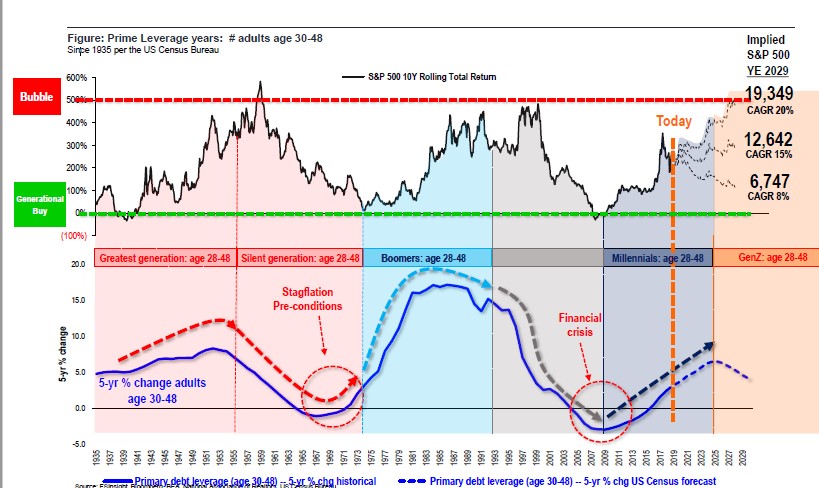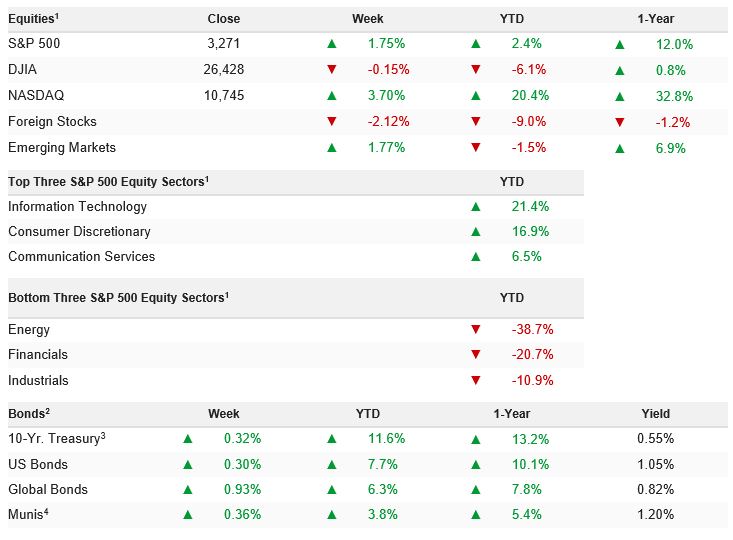 Weekly market updates contain general information and expresses views of Oak Harvest Investment Services. Data, Articles, and information cited are believed to be reliable at the time of creation, but are not guaranteed. Nothing in this content is intended as, nor should it be regarded as, personalized investment advice. Strategies and ideas discussed may not be right for you.  Views and opinions expressed may change without notice and do not constitute a recommendation, or an offer or solicitation to buy or sell securities. In addition, Oak Harvest makes no assurance as to the accuracy of any forecast made. Indexes are not available for direct investment and your results may differ. Past performance is not indicative of future results. Investing involves the risk of loss.