Join us online for an inside look into the past, present and future market activity
Wednesday, February 23rd
6:00 PM CT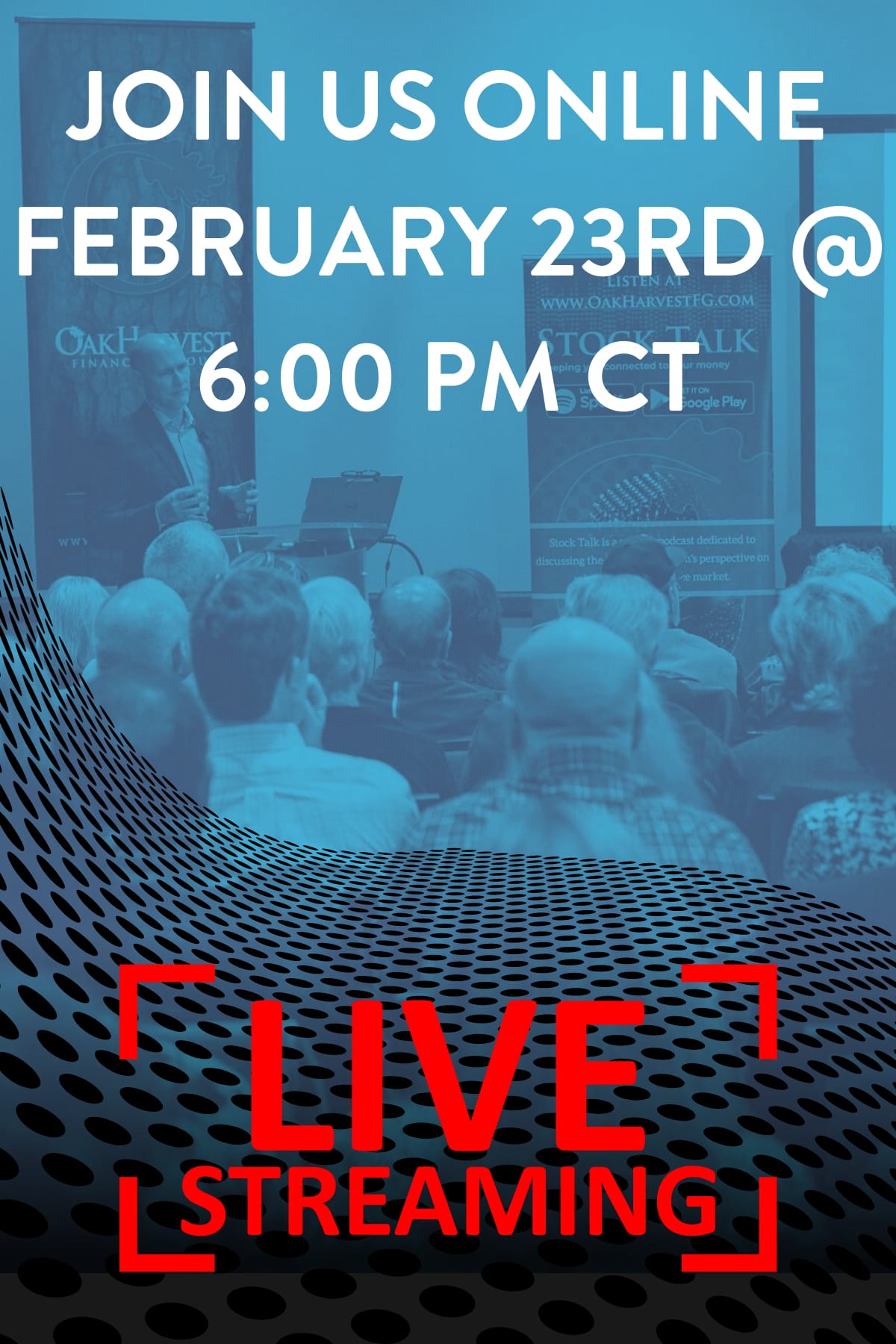 Join us for our 3rd Annual Investment Summit on Wednesday, February 23rd on YouTube for a live panel discussion and Q&A regarding current market volatility and what likely outcomes the market has in store over the next few months. It's an important year for your financial plan and portfolio. You'll gain insight from the investment team at Oak Harvest Financial Group designed to help you tune out the noise and focus on what really matters.
Topics to be covered:
Inflation and your portfolio
Possible direction from here and why
What sectors of the economy should perform in this market
Historical market performance in similar situations in the past
Bonds and the role they play in an increasing interest rate environment
Our goal is to break these topics down into easy-to-understand conversations amongst the panel to help you learn what all this means for you, your portfolio, and your retirement.
Join us online and RSVP with your questions by clicking below.