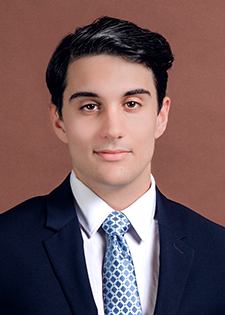 Originally from Philadelphia, Brennen joined Oak Harvest in 2019 as a student marketing intern helping to set up and run our retirement information seminars.
Now working full time while attending business school at the University of Houston, he assists with a variety of digital marketing and SEO tasks. He also produces an internal weekly newsletter, keeping our staff up to date on local and relevant national and international events.
Brennen's personal investment philosophy is to take advantage of his youth and take some aggressive risks in the market, knowing he has time to make up any shortfalls. He and a friend have a young private-label streetwear business that has been regularly selling out of new additions. Brennen enjoys food, games and music — especially jazz.